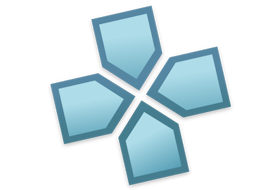 Any PSP games lover here? Good news for you all. You can enjoy PSP games on Android devices now. Well, it is not limited to Android only but available to other platforms as well like PC Windows, Mac OSX, iOS (jailbroken only), Blackberry, Maemo, Symbian, Pandora and Linux. However, I will focus on Android version here for the moment. This PSP emulator is called PPSSPP. You can download PPSSPP Gold without advertisement or ad-supported version at Google Play Store. Or download PPSSPP APK from its website directly. The choice is totally up to you…


Play PSP games on your Android device, at high definition with extra features!
PPSSPP is the best, original and only PSP* emulator for Android. It runs a lot of games, but depending on the power of your device all may not run at full speed.
No games are included with this download. Dump your own real PSP games and turn them into .ISO or .CSO files, or simply play free homebrew games, which are available online. Put those in /PSP/GAME on your SD card / USB storage.
This is an ad-supported free version, get PPSSPP Gold instead to avoid ads and support future development.
Some games that work (not all will run full speed on all devices):
Persona 2, Persona 3 Portable
Dragon Ball Z
Little Big Planet
Burnout Legends, Burnout Dominator
Final Fantasy : Crisis Core
Final Fantasy : Type-0
Monster Hunter 2 Unite and 3: HD Remake
Soul Calibur
Tekken: Dark Resurrection and Tekken 6
Grand Theft Auto LCS / VCS
Lumines
Worms
Wipeout
and many more…
(Gold Retail Edition)