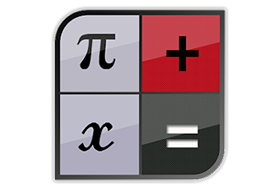 Turn your phone into the best scientific calculator you've used with this essential app.
Basic, advanced, and graphing modes let you use just what you need, when you need it.
It's fast, easy to use, and looks like the real thing.
Best of all, you'll never lose your scientific calculator when you need it – Scientific Calculator Free goes where you go.
Features:
☆ No advertising
☆ Full color graphs
☆ Works in landscape and portrait
☆ Trig, log, exponents
☆ Fraction calculations
☆ Complex numbers
☆ Linear and polynomial equations
☆ Basic statistical functions
☆ Binary, decimal, hexadecimal operations
☆ Bitwise operations
☆ Not made of plastic!
What's New:
✓ More convenient access to settings was added
✓ Minor issues reported by users were fixed.
✓ Please send us your feedback!
Package Info:
Languages: Full Multi Languages;
CPUs: universal architecture;
Screen DPIs: 160dpi, 240dpi, 320dpi, 480dpi, 640dpi;
Untouched [Paid] apk with Original Hash Signature, no [Mod] or changes was applied;
Certificate MD5 digest: 3202710e869d56f6c1edf6380c9b11f1
(Modded)