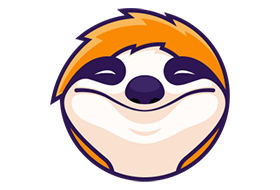 With a built-in browser, StreamFab can download videos from the internet to your devices, saving your videos as MP4 formats at a fast speed.
For quality, it ensures you download videos in a high-quality resolution of 1080p full HD. Instead, you can also prefer a resolution of 720p HD or 480p SD, depending upon your device's storage capacity.
It also enables you to download audio tracks in AAC 2.0 for unwatchable sound clarity. So customize your downloads entirely your way.
💠 Mod Info:
◉ Premium Features Unlocked – login required
◉ Login with imaginary email
◉ Deauthentication without password
◉ AndroidManifest Cleaned
◉ Optimized / Zipaligned Graphics
◉ Cleaned Resources for fast load
◉ Free layouts visibility disabled
◉ No active trackers
◉ CPUs arch: arm64
◉ Full Multi Languages
◉ All debug Info Removed
◉ Original Signature Changed
Release by hyugogirubato
Release Info:
◉ Fix: A failure problem when analyzing YouTube videos on certain devices.
◉ V2 release: There is now the display of premium categories. This is only a formatting, it does not change the mod.
Attachment file type: unknown
StreamFab_mod_v2.0.1.3_v2.apk
51.56 MB
Thanks to TheRadziu release
(Modded)