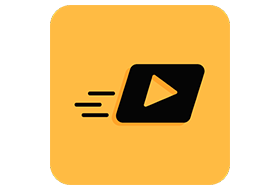 TPlayer – A simple, yet effective video player. It comes with advanced hardware acceleration and subtitle support. Enjoy the easy and convenient free player on mobile with TPlayer.
Download now for free a great player which will help you enjoy music, movies, and TV shows like never before with many features:
– All formats are supported, including MKV, MP4, AVI, MOV, Ogg, FLAC, TS, M2TS, Wv and AAC, ….
– Play most local video and audio files, as well as network streams.
– It has a media library for audio and video files, and allows to browse folders directly, has support for multi-track audio and subtitles.
– Enjoying and watching TV shows, movies, your favorite shows and all other video from your SD card or phone storage, it can identify all video files on your device and SD card automatically.
– Support auto-rotation, aspect-ratio adjustments and gestures to control volume, brightness and seeking.
– TPlayer is a totally free stunning app for all Android devices. You can watch all the popular any HD and 4K video on your phone or tablet .
– Multiple options for auto-rotate and screen fit, it allows you to resize your watching video based on your selection.
– Stream videos online by simple touches.
– Support download subtitles and more.
– Manage or share videos with ease.
What's new:
– Fix bugs
Package Info:
● Supported Languages: af, am, ar, as, az, be, bg, bn, bs, ca, cs, da, de, el, en-AU, en-CA, en-GB, en-IN, en-XC, es, es-US, et, eu, fa, fi, fr, fr-CA, gl, gu, hi, hr, hu, hy, in, is, it, iw, ja, ka, kk, km, kn, ko, ky, lo, lt, lv, mk, ml, mn, mr, ms, my, nb, ne, nl, or, pa, pl, pt, pt-BR, pt-PT, ro, ru, si, sk, sl, sq, sr, sr-Latn, sv, sw, ta, te, th, tl, tr, uk, ur, uz, vi, zh-CN, zh-HK, zh-TW, zu;
● Supported CPU architecture: Armeabi-v7a, Arm64-v8a, X86, X86_64;
● Supported Screen DPI: Ldpi, Mdpi, Tvdpi, Hdpi, Xhdpi, Xxhdpi, Xxxhdpi.
Graphic Optimizing Info:
● Optimized Png's: 100% | Saved: 1244 Kb (7%);
● Optimized Jpg's: 100% | Saved: 1 Kb (0%);
● Storing Resources.arsc Uncompressed;
● Recompressing Classes.dex;
● Recompressing Libraries;
● Zipaligning Apk.
Mod Info:
● Premium Version Unlock.
● Ads Removed / Disabled.
● Ads Related Activity & Code Removed / Disabled.
● Ads Related Layouts Visibility Gone.
● Analytics / Crashlytics Removed / Disabled.
● Receivers, Services And Provider Removed / Disabled.
● Google Play Services Check Removed / Disabled.
● Google Play Store Install Package Removed / Disabled.
● In-App Billing Service Removed / Disabled.
● Play Services, Transport, Firebase Properties Removed.
● All Unnecessary Garbage Folder & File Removed.
● Duplicate Dpi Item Remove Like:
– Bar Length, Drawable Size, Gap Between Bars.
● Splits0 File Removed (Resources & AndroidManifest).
● Splits0 Releated Unnecessary Meta-Data Remove Like:
– Stamp Source, Stamp Type Standalone Apk, Android Vending Splits, Android Vending Derived Apk.
● Removed Debug Information (Source, Line, Param, Prologue, Local).
● Mod Apk Size 15.5 Mb.
(Modded)