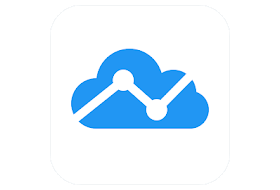 At TradingView, all data is obtained by professional providers who have direct and extensive access to stock quotes, futures, popular indices, Forex, Bitcoin and CFDs.

You can effectively track stock market and major global indices such as the NASDAQ Composite, S&P 500 (SPX), NYSE, Dow Jones (DJI), DAX, FTSE 100, NIKKEI 225, etc. You can also learn more about exchange rates, oil prices, mutual funds, bonds, ETFs and other commodities.
TradingView is the most active social network for traders and investors. Connect with millions of traders from around the world, learn from the experiences of other investors and discuss trading ideas.
Advanced Charts
TradingView has excellent charts that surpass even desktop trading platforms in quality — all for free.
No compromises. All of the features, settings and tools of our charts will also be available in our app version. Over 10 types of charts for market analysis from different angles. Starting with an elementary chart line and ending with Renko and Kagi charts, which focus heavily on price fluctuations and barely take time into account as a factor. They can be very useful for determining long-term trends and can help you earn money.
Choose from a large selection of price analysis tools, including, but not limited to, indicators, strategies, drawing objects (i.e. Gann, Elliot Wave, moving averages) and more.
Individual watchlists and alerts
You can track major global indices, stocks, currency pairs, bonds, futures, mutual funds, commodities and cryptocurrencies all in real-time.
Alerts will help you not to miss the smallest of changes in the market and will allow you to react in time to invest or sell profitably, increasing your overall profit.
Flexible settings help you to track the indices you need and also group them in a way that is convenient for you.
Syncing your accounts
All saved changes, notifications, charts, and technical analysis, which you began on the TradingView platform will be automatically accessible from your mobile device through the app.
Real-time data from global exchanges
Gain access to data in real-time on more than 100,000 instruments from over 50 exchanges from the United States, Russia, the East, and countries in Asia and Europe, such as: NYSE, LSE, TSE, SSE, HKEx, Euronext, TSX, SZSE, FWB, SIX, ASX, KRX, NASDAQ, JSE, Bolsa de Madrid, TWSE, BM&F/B3, MOEX and many others!
Commodity prices
In real-time, you can track prices for gold, silver, oil, natural gas, cotton, sugar, wheat, corn, and many other products.
Global indices
Track major indices of the world stock market in real-time:
■ North and South America: Dow Jones, S&P 500, NYSE, NASDAQ Composite, SmallCap 2000, NASDAQ 100, Merval, Bovespa, RUSSELL 2000, IPC, IPSA;
■ Europe: CAC 40, FTSE MIB, IBEX 35, ATX, BEL 20, DAX, BSE Sofia, PX, РТС, ММВБ (MOEX);
■ Asian-Pacific Ocean Regions: NIKKEI 225, SENSEX, NIFTY, SHANGHAI COMPOSITE, S&P/ASX 200, HANG SENG, KOSPI, KLCI, NZSE 50;
■ Africa: Kenya NSE 20, Semdex, Moroccan All Shares, South Africa 40; and
■ Middle East: EGX 30, Amman SE General, Kuwait Main, TA 25.
Cryptocurrency
Get the opportunity to compare prices from leading cryptocurrency exchanges.
What's New:
Here's something that'll make your day — TradingView widget. Customize it on your home screen, watch all your favorite symbols, and stay on top of every market change.
Mod Info:
Pro / Paid features unlocked;
Disabled / Removed unwanted Permissions + Receivers + Providers + Services;
Optimized and zipaligned graphics and cleaned resources for fast load;
Ads Permissions / Services / Providers removed from Android.manifest;
Ads links removed and invokes methods nullified;
Ads layouts visibility disabled;
Google Play Store install package check disabled;
Debug code removed;
Remove default .source tags name of the corresponding java files;
Analytics / Crashlytics / Firebase disabled;
Languages: Full Multi Languages;
CPUs: universal architecture;
Screen DPIs: 120dpi, 160dpi, 240dpi, 320dpi, 480dpi, 640dpi;
Original package signature changed;
Release by Balatan.
(Modded)