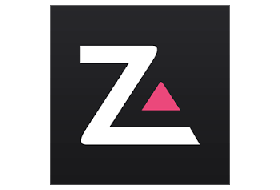 ZoneAlarm Mobile Security for Android provides you with the essential layers of defense you need, but don't get from free solutions.
■ Why do you need a mobile security app?
We're are the main target of cyber criminals – Why? Because we're using smartphones more than any other device.
We're not safe – Smartphones are so convenient, therefore can easily lead us into believing we're safe from cyber attacks. That's no longer true! Phishing attacks, for example, are 3 times more successful on smart phones.
Hackers' motivation – Our relaxed attitude towards our phones is the exact reason why hackers are focusing their efforts on creating various types of viruses.
What can we lose? Hackers can steal your photos, videos, bank app login, or office network access credentials. They can even take control of your microphone.
Unprotected mobile phones are vulnerable to attacks in three ways:
Apps – We love them, but download the wrong one and you can unleash a destructive virus
WiFi network – You're on WiFi and unaware of a hidden hacker in the middle of the session intercepting your data.
Operating system – It's the heart and brain of our phones, so if compromised, a hacker can take full control of your camera, microphone, data, and more.
■ The solution –ZoneAlarm Mobile Security – The best pure security app for mobile devices.
Here's why:
First line of defense: Apps
✔ Antivirus protection – Scans for malware infected apps.
✔ Anti-ransomware – Uses behavioral algorithms to stop attempts to take your
device hostage.
✔ Zero-day attacks – Protects you against new and unknown malware.
✔ Microphone misuse – Issues rapid notification of a suspicious use of your microphone.
Second line of defense: Network
✔Anti-Phishing – Real-time protection from phishing attacks across all apps: email, messaging, and social. Any link you click on is instantly inspected and blocks any attempt to redirect you to a phishing site. The Anti-Phishing capability is powered by Check Point's ThreatCloud™, the industry's largest collaborative network and knowledge base for cyber attacks.
✔Safe Browsing – Blocks browser access to malicious sites established to steal your information, infect your device with viruses, or root/jailbreak into it — based on the dynamic security intelligence provided by Check Point ThreatCloud™.
✔WiFi Network Security – Detects malicious network behavior and Man-in-the-Middle attacks, automatically alerting you to disconnect from a malicious network.
✔Anti-Bot – Blocks data such as photos, documents, credentials etc. from being stolen and sent to malicious hackers.
Third line of defense: Operating system
✔ Device shield – Alert you of suspicious processes and settings that can compromise your safety.
✔ Break alert – Alerts you if someone has gained control over your operating system.
■ Your experience is our priority
✔ 100% privacy – We don't collect or share your personal information.
✔ No ads – Our app is hassle-free. You won't see ads, even during your trial.
✔ Low device resources – Minimal effect on battery life.
✔ Interactive user interface – Our app is sleek, fast, and easy-to-use.
ZoneAlarm is the consumer products business unit of Check Point Software Technologies, the world's leading cyber security company. As a ZoneAlarm customer, you benefit from the same advanced technology securing large, global enterprises.
What's New:
We made stability and performance improvements.
Thanks to I4rg£8all8ag (nsane) sharing
(Paid)