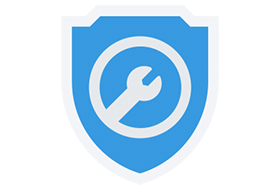 Win11PrivacyFix allows you to turn various settings on and off with a single click in Windows 11. The Win11PrivacyFix tool prevents, for example, the microphone from being constantly active or keyboard recordings being constantly transmitted. Microsoft data collection servers are blocked, and important services are simply deactivated.
Foil Microsoft's attempts to gather your personal information
Win11PrivacyFix blocks Microsoft's data transfer server and disables the appropriate services.
Optimizes Explorer and background services
Stop, for example, the persistent activation of the microphone or the regular transmission of keystrokes.
Take back security and control of your system
Win11PrivacyFix helps you manage the balancing act between comfort and privacy.
The tool for every Windows 11 user
Windows 11 exchanges a lot of local information with the central Microsoft servers in the background. Mostly, the transmitted data serve the convenience of the user, but many users rightly fear for their privacy. This is because the private information is often used to create customised advertising profiles for users. Users therefore want to decide for themselves what information Microsoft receives and what it does not. This is exactly what the Win11PrivacyFix tool helps with. It is very easy to use and allows various settings to be switched on or off at the click of a mouse. The Win11PrivacyFix tool prevents, for example, the permanent activity of the microphone or the constant transmission of keyboard entries. Microsoft's data collection servers are blocked and critical services are simply deactivated.
Put a stop to Windows spying
If the balance between comfort and privacy is not successful, individual options such as "BingSearch" or "page suggestions" can simply be reactivated. Beyond the pure privacy options, the tool offers a handful of further tweaks. For example, it is possible to delay updates, deactivate the web results in the Windows search or prevent the reboot after updates. In addition, Win11PrivacyFix also allows you to switch back to the Windows 10 Start menu, adjust the orientation of the taskbar and disable or enable the Snap Assist flyout.
(Retail Silent Install Repack) x86