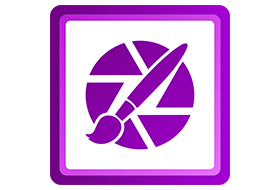 ACDSee Photo Editor 11 is the perfect software for creating amazing digital projects with your photos. It allows you to turn any shot into your best shot.
Apply stunning effects and filters, use precision targeting, work with layers, correct flaws, and make advanced pixel-based edits to effortlessly create.
ACDSee Photo Editor is completely customizable – includes hot keys too! For enhanced workflow efficiency, you can tear off, move, stack, dock, and hide panes and toolbars anywhere you like.
What's New in ACDSee Photo Editor 11:
Added RAW support for the following camera models:
Canon 8000D (T6s, EOS 760D)
Canon EOS 200D (EOS Kiss X9, EOS Rebel SL2)
Canon EOS 2000D (EOS 1500D, EOS Kiss X90, EOS Rebel T7)
Canon EOS 4000D (EOS 3000D, EOS Rebel T100)
Canon EOS 6D Mark II
Canon EOS M100
Canon EOS M2
Canon PowerShot G1 X Mark III
Fujifilm GFX 100 (Uncompressed RAW only)
Fujifilm GFX 50R
Fujifilm X-A10
Fujifilm X-A3
Fujifilm X-A5
Fujifilm X-E3
Fujifilm X-H1
Fujifilm X-T100
Fujifilm X-T3
Fujifilm X-T30
Fujifilm XF10
Hasselblad CF-132
Hasselblad CFV
Hasselblad CFV-50
Hasselblad CFV-50c/500
Hasselblad CW
Hasselblad H3D
Hasselblad H5D-40
Hasselblad H5D-50c
Hasselblad L1D-20C
Hasselblad X1D-50c
Hasselblad X1D II 50c
Leica C-LUX
Leica D-LUX 7
Leica V-LUX 2
Leica V-LUX 4
Nikon 1 S2
Nikon COOLPIX B700
Nikon D3500
Nikon D7500
Nikon D810A
Nikon D850
Nikon P1000
Nikon Z6
Nikon Z7
Olympus OM-D EM-10 Mark III
Olympus PEN E-PL9
Olympus TG-6
Olympus Tough TG-5
Panasonic DC-ZS70 (TZ-90)
Panasonic FZ-83
Panasonic LUMIX DC-FZ1000M2 (DC-FZ10002)
Panasonic LUMIX DC-G9
Panasonic LUMIX DC-G99 (DC-G90, DC-G91, DC-G95)
Panasonic LUMIX DC-GH5S
Panasonic LUMIX DC-GX9 (DC-GX7MK3)
Panasonic LUMIX DC-LX100 II
Panasonic LUMIX DC-ZS80 (DC-TZ95, DC-TZ96, DC-TZ97)
Panasonic LUMIX ZS200 (DC-TX2, DC-TZ200, DC-TZ202, DC-TZ220, DC-ZS220)
Pentax K-1 Mark II
Pentax K-S2
Pentax KP
Samsung NX3300
Sony A6400 (ILCE-6400)
Sony A7 III (ILCE-7M3)
Sony A7R III (ILCE-7RM3)
Sony A7R IV
Sony DSC-HX99
Sony DSC-RX100M
Sony ILCE-9
Sony ILCE-3500
Sony RX0 (DSC-RX0)
Sony RX0 II (DSC-RX0M2)
Sony RX10 IV (DSC-RX10M4)
Sony RX100 VA (DSC-RX100M5A)
Sony RX100 VI (DSC-RX100M6)
Sony RX100VII (DSC-RX100M7)
New Features
Smart Erase removes unwanted objects and fills in the area with a matching background
Liquify tool allows for object distortion in images without compromising quality
Frequency Separation smooths out flaws without losing texture
Pixel Targeting: target specific brightness ranges and colors to mask
Grain tool gives images an old, film grain look
Polygon Selection tool: select around edges and irregular shapes
Add Layer Effects between image and text layers
Produce HDR images
Produce images with the ideal depth of field with the Focus Stack tool
Add text as layers, customize font, size, color, style, justification, opacity, and much more
Resize the canvas to expand around layered content or add solid backgrounds
Added ability to display rulers and guidelines
Snap layers to the top, bottom, sides, or corners of the canvas
Repair imperfections with the Blended Clone tool in the Repair tool
Auto-align and auto-blend stacks of images
Luminosity Selection: creates selections based on the brightness in images
Import and apply Color LUTs or create new ones
Improvements
Added a toggle to turn mask on and off
Improved all sliders
Improved memory usage
Brush tool, Eraser tool, and Selection brush tool (excluding Magic modes) all use multithreading for improved performance
Added Clone tool pressure slider
Added Heal and Clone preview in Repair tool
Improved Convert to Black & White tool: can increase or decrease the contrast of each individual color, and specify the brightness range that the contrast adjustment will target
Added ability to import and export ACDSee Actions
Added ability to copy and paste masks
Homepage – https://www.acdsee.com/en/products/acdsee-photo-editor/
Supported Operating Systems: Windows 7, 8, 8.1, 10 (64-bit).
Supported
ACDSee Actions created in ACDSee Ultimate 2020 and Professional 2020 are supported in Photo Editor 11, and Actions created in Photo Editor 11 are supported in ACDSee Ultimate 2020 and ACDSee Professional 2020.
ACDSee Actions created in Photo Editor 11 are backwards compatible with ACDSee Ultimate 2019 and Professional 2019, as long as the features used were in ACDSee Ultimate 2019 and Professional 2019.
Not Supported
Photo Editor 11 does not preserve layers when editing PSD and TIFF files.
Compressed Fujifilm X-trans RAW and DNG are not supported.
.acdc files created in Photo Editor 11 are not supported in previous versions of Photo Editor.
Remark: Machine ID change to suite activation.
Thanks to alf9872000 sharing
(Cracked Silent Install Repack) x64