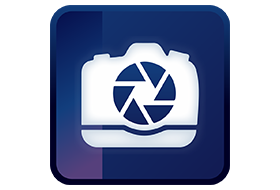 ACDSee Photo Studio Ultimate 2021 is an all-in-one digital asset manager and layered photo editor, that ensures unparalleled number of creative graphic and image composition needs.
Armed with a potent list of adjustment layers, working with layers just became non-destructive, giving you the complete flexibility to create the image composites, photo manipulations, and innovative graphics you've been envisioning.
ACDSee Photo Studio Ultimate 2021 combines layers, image editing and management tools with new GPU-accelerated adjustment layers.
Supports 4k monitors, improved lens correction, a chronological view of your entire photo collection, tools for tracking and returning to various adjustments. As well as applying them to other sets of images, and much more.
The improved drawing tools in combination with adjustment layers makes easier to create original advertising, innovative graphics and art imagery.
With new ways to track your adjustments and apply them to batches. Development snapshots. Extended creative capabilities through Adobe Photoshop plugin support. New lighting and skin tone adjustments. Additional ways to compartmentalize, even more drawing tools, improved lens correction, high DPI support, and so much more, ACDSee Photo Studio Ultimate 2021 packs a valuable punch.
Managing with ACDSee Photo Studio Ultimate 2021:
Classify with Collections
Easily Convert from Lightroom to ACDSee
Microsoft OneDrive Integration – Your All-Access Pass
See Clearly, Even into the Cloud with SeeDrive
Set and Walk Away with ACDSee's Smart Indexer
Organize photos using a combination of folders, keywords, ratings, color labels, metadata, and categories
Find photos fast. Build and store searches based on metadata, file properties, data, event, keyword, rating, location, and edited state
Create as many ACDSee databases as you like, and quickly and easily switch between them
Visually tag images with color labels
Customize and save workspace layouts, metadata views, file sort order, and shortcut keys
Selectively remove metadata to protect privacy and intellectual property
Conveniently access any metadata function in the new Metadata sub menu via Tools
Map view and reverse geocoding by selecting a pin on the map
Customize access to external editors
Speed up workflow with native 64-bit support for Windows operating systems
Improved color management with multi-monitor support
Fluid folder viewing with an improved Folder Tree and GUI enhancements
Editing with ACDSee Photo Studio Ultimate 2021:
ACDSee Actions – Automate with Ease
Extended Editing Capabilities with Photoshop Plugin Support
Skin Tune – Flawless and Radiant
Dehaze – Taking Your Murkiest Images Out of Obscurity
Painless Color Matching
Gradient Flexibility
A Finer (White) Balance
Performance Improvements
Selectively adjust pixels with a variety of Edit tools by targeting specific colors and tones within the image
1-Step EQ powered by ACDSee's patented LCE technology
Improved Selections tool, designed for efficiency
Use the Fill Tool to select a color and enrich your chosen background
View your adjustment history and return to a specific adjustment
The Navigator Window automatically takes the guesswork out of zooming into the smaller details
Instantly adjust exposure and remove color cast
Erase flaws and unwanted objects with Heal and Clone
Add text, custom borders, vignettes, drop shadows, matte, and edge effects
Draw freehand on images, or add lines and shapes
Batch edit groups of photos – rotate, crop, convert file type, watermark, and more
Quickly brush on any editing or special effect to selected areas of photos
Smooth out grain and noise patterns between edges with the Smart Blur filter
Apply a radial or linear gradient to any editing effect to subtly progress across your photo
Attain a realistic bokeh effect with the Lens Blur filter
Simulate the popular tilt-shift effect to transform your photo into a miniature-scale model
Support for 32-bit and 64-bit transparency
Layered Editor for additional effects
Use the Move tool to adjust layers
Trim out unwanted pixels by using the Eraser tool
Ability to hide layers as needed
.acdc file format for reopening images in Edit mode in the future
Blending modes and opacity adjustments for combined layers
ACDSee Photo Studio Ultimate 2021 – Viewing Feature:
Photos Mode – Your Aerial View
4K Support – Your Resolution Revolution
PicaView – Right-Click with a View
Freely preview what your images with a variety of filters with the Auto Lens View
Auto EQ – Commitment-free exposure enhancement
Support for Windows Touch Gestures-enabled devices
View images with the fastest technology on the market
Support for over 100 formats, including image, audio, and video
View photos at full-screen
Examine details with Zoom, Navigator, Magnifying Glass, and Histogram tools
Quickly tag photos for further editing or review
Perform high-quality decoding on RAW images
Display data alongside your photo conveniently with the Info Palette
ACDSee Photo Studio Ultimate 2021 – Developing Feature:
Distortion Doctoring with Lens Correction
Snapshots – Your Adjustment Freeze Frame
Fuji X-trans Raw Support
Non-destructively process RAW, JPEG, TIFF, and more
Adjust the brightness and contrast of different tone bands
Achieve HDR results from a single image
Fix barrel, pincushion, and fish-eye lens distortions and perspective distortions
Boost saturation without affecting skin tones with the Vibrance tool
Apply hue-based brightness adjustments and saturation-based tinting in the dedicated black and white mode
Apply post-crop vignetting to any cropped image
Use the Cross Process tool to add a surreal, retro effect
Non-destructively reduce red eye
Sharing and Publishing:
Easily print photos and contact sheets
Create screen savers and slideshows of photos
Optimize and upload photos to FTP-managed Web spaces
E-mail photos through a desktop client or webmail
Upload photos to SmugMug, flickr, Facebook, and Twitter
Automatically sync drives
Burn to CD, DVD, and Blu-Ray
Upload photos to Zenfolio
Watermark photos to protect against copyright infringement
Added RAW support for the following camera models:
Canon EOS R5 (Uncompressed RAW only)
Canon EOS R6 (Uncompressed RAW only)
GoPro FUSION
GoPro HERO5 Black
GoPro HERO6 Black
GoPro HERO7
GoPro HERO7 Black
GoPro HERO8
Nikon A1000
Nikon D6 (14-bit Lossless RAW only)
Nikon Z5
Olympus OM-D E-M10 Mark IV
Panasonic LUMIX DC-G100 (DC-G110)
Pentax 645D
Pentax 645Z
Pentax K-S1
Sony ZV-1 (DCZV1/B)
New Features
Introduced Color Wheel in Develop and Edit modes
Introduced Tone Wheels in Develop and Edit modes
Added text on a path
Added text in a frame
Added Refine Selection in Edit mode
Introduced Presets Pane in Develop mode
Introduced History Pane in Develop mode
New and improved Batch Rename including the ability to make custom presets
Added support for importing face data from Lightroom and Picasa
Added a toggle option to search either the entire database or the current file list selection
Added GoPro .GPR file support
Performance Improvements
Faster startup performance improvement, especially while working with keywords and categories
Faster mode switching performance, especially while working with keywords and categories
Faster RAW decoding performance
Faster Database Maintenance loading performance
Faster decoding performance for tiled HEIC images
Improvements
Improved watermark with relative positioning
Improved crop with relative positioning
Added Histogram pane in Develop mode
Added Snapshot pane in Develop mode
Added color pickers for Pixel Targeting
Added color pickers for Levels, White Balance, Add Color, Color EQ, and Gradient Map Adjustment Layers
Improved Batch Resize with ability to create presets
Added the ability to manually add a PC target with a QR code in the Mobile Sync app
Added more lens correction profiles
Help files are online
Supported Operating Systems: Windows 7, 8, 8.1, 10 (64-bit).
Remark: Disable commander, mobile, in touch, Url popup, MobileSync, Picaview, FaceLib. Thanks to Kindly and core.

26 November 2020 – Added ACDSee 2021 Chinese version
ACDSee Photo Studio Ultimate 2021 14.0.1.2451
(Cracked Silent Install Repack) x64

ACDSee Photo Studio Ultimate 2021 14.0.0.2431
(Cracked Silent Install Repack) x64

ACDSee 2021 旗舰版 14.0.1.2489

硬件

支持64位的英特尔®或AMD处理器
推荐使用英特尔i3或更好的处理器
2 GB RAM(推荐6 GB RAM或更多)
512 MB显存(VRAM)
DirectX 10兼容图形适配器
1024 x 768显示分辨率(推荐1920 x 1080)
2GB可用硬盘空间
软件

微软Windows® 7(SP1),Windows® 8,Windows® 8.1和Windows® 10(仅限64位操作系统)
微软IE浏览器9以上
微软DirectX 10或更高
Windows媒体播放器9.0
Microsoft®Office 2010 或更高版本
(Cracked Silent Install Repack) x64 (中文版)