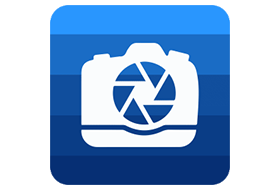 ACDSee Photo Studio Ultimate 2024 is the complete solution for photographers and creatives of all levels. The software comes fully loaded with new and improved features boosted by timesaving, local Artificial Intelligence (AI) to help you organize, search, and edit your photos with minimal effort and maximum control.
What's New in Photo Studio 2024?
Accomplish more while doing less, with ACDSee Photo Studio Ultimate 2024. This year's release is packed with new and improved Artificial Intelligence features to make your life easier. Use AI Keywords to search and find photos faster than ever, cutting out the tedium of manually assigning keywords, or hunting through thousands of photos for the perfect one. Making complicated selections on your images is now a one-click task with AI Select Subject, AI Select Background, and AI Select Sky added to Develop Mode. Use the new AI Sky Replacement to quickly create a stunning scene or sit back and let the new AI Object Selection Tool make intricate selections in Edit Mode. Portrait retouching has also been enriched with more control over eye direction and an added group of adjustments for skin in AI Face Edit. All this, plus overall performance improvements to Photo Studio Ultimate's locally supported AI, make your photography workflow picture perfect.
Go Beyond the Horizon with AI Sky Replacement
The sky is no longer the limit with AI Sky Replacement. Easily define and replace the sky in any photo, resulting in a natural-looking composition thanks to foreground and reflection options for water. You can also use one of the many pre-installed skies, like Sunset, Storm, and Night Sky, to transform your wildest dreams into your horizon realities.
AI Keywords
Search and find photos faster than ever with zero-effort AI Keywords. Cut out the tedium of assigning keywords, or hunting for the perfect photo. Make finding your latest trip to the beach as simple as searching "Beach", or bring together all of your culinary creations, ready to share in an instant.
AI Object Selection Tool
With the AI Object Selection Tool, roughly outline multiple objects you would like to select and let AI do the rest. The tool will automatically create precise selections around the objects that were outlined, saving you both time and the need to manually cut-out objects.
Edit Brush
New options for Flow, Opacity, and Jitter will give you even greater control over your brushing. Flow sets the amount of effect on the brush per stroke, while Opacity sets the maximum amount of effect that will be visible. Jitter adds a touch of randomness to your brush, to produce a more organic result.
Hardware
Intel® or AMD® processor with 64-bit support
Intel i5 or better processor recommended
4 GB RAM (8 GB RAM or more recommended)
512 MB Video RAM (VRAM)
DirectX 10 compatible graphics adapter
1280 x 800 display resolution (1920 x 1080 recommended)
2 GB of available hard disk space
Software
Windows® 10 (64-bit editions only) & Windows® 11
Microsoft® Edge®
Microsoft® DirectX® 10 or higher
Windows Media® Player 9.0
Microsoft® Office 2010 or above
Changes in ACDSee Photo Studio Ultimate 2024:
New Features
AI Keywords, effortlessly organize and search for your photos using AI detected keywords for your images.
Embed ACDSee Keywords and Categories into IPTC Keywords and Supplemental Categories. Easily transfer your Keywords and Categories from ACDSee into IPTC and vice versa.
Filter the ACDSee Categories and Keywords lists in the Properties pane to quickly find what you want.
Automatic Import Options, import your options from ACDSee Photo Studio 2022 or newer.
AI Select Sky, Subject, and Background in Develop Mode for non-destructive editing.
New Masking Group in Develop Mode, find all your masking tools in one convenient place.
Copy and paste masks in Develop Mode, as well as duplicate masks, and convert masks into a Brush mask.
AI Sky Replacement in Edit Mode, replace your skies with a single click, and take your skies from simple to stunning.
AI Object Selection in Edit Mode, use the power of AI to effortlessly select objects in images without the need to make meticulous selections.
AI Select Background in Edit Mode, easily select the background of any image with a single click.
AI Face Edit in Edit Mode, new Eye Directions and a new Skin Group.
Brush Settings for Flow, Opacity, and Jitter in Edit Mode.
Improvements
AI Select Sky has been improved to handle reflections, and enhanced performance.
AI Select Subject has Improved performance and accuracy.
AI Face Edit has improved performance for zooming and panning.
In People Mode, added an option to display a thumbnail and customizable metadata fields when hovering over a face thumbnail.
Overhauled the Embed ACDSee Metadata process. Simplified the options and added the ability to skip the options and summary page.
Added or updated 150+ cameras and lenses in the Lens Correction feature.
Improved Auto Category for ISO by increasing its ISO max range up to 102401+.
Improved performance for Category Browsing: Selecting "include subcategories" no longer makes browsing run considerably slower.
Improved performance when Expanding All on a large ACDSee Category or Keyword list.
Improved HDR to remember the last preset used.
Added support for Display P3 color profile on HEIC/HEIF images.
Improved support for Google Pixel DNGs.
Improved support for HEIC and added support for HIF files.
Fixed an issue where Imported Date was not visibly read-only.
Fixed an issue where the results from Advanced Search were being unnecessarily re-scanned.
Fixed an issue where page orientation settings wouldn't be saved after printing.
Fixed an issue in Photomerge – Panorama where clicking Auto-Crop would also select the checkbox for Remove Vignetting.
Fixed an issue when after uploading to Flickr, a Page not Found error would appear.
Fixed an issue that would cause uploading to SmugMug to stop working.
Thanks to ARMOUR sharing and CORE + Kindly / RBC and WildGoblin release
Special thanks to Xanax (nsane) new release
(Registered Silent Install Repack) x64