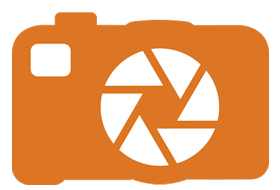 ACDSee Pro ensures total photography control for professional photographers to view, manage, develop, edit, organize, catalog, publish and archive their growing digital photo collections.
You can manage your images the way that works best for you. Achieve total control of your photography workflow and get back behind the lens faster with ACDSee Pro 5. ACDSee Pro is built to help you save time in all the key steps of your workflow. Each of the four modes – Manage, View, Develop, Edit, Online – groups the tools that you commonly use during that particular step of your workflow. Create stunning HDR images – LCE (Lighting and Contrast Enhancement) single-exposure HDR algorithms powering Pro's Lighting tool accurately and intelligently stretch the dynamic range of your photos, making them incredibly realistic or atmospheric. Target shadows, midtones or highlights for lightening or darkening with the Dodge and Burn tool, or selectively add vibrance, saturate or desaturate areas of interest.
Photo Developing
Smarter Sharpening
A new user-controlled edge detection mask slider lets you focus the sharpening effect more to edges and textures than non-textured areas.
Split-toning
Take your photos to the edge in either Develop or Edit mode using split-toning to create sepia or tinted black & white, Or add a tinted color to highlights and another to shadows to create a dramatic toning effect.
---
Photo Editing
Dodge and Burn
Target shadows, midtones or highlights for lightening or darkening with the Dodge and Burn tool, or selectively add vibrance, saturate or desaturate areas of interest.

Drawing Tools
Put your photos to work for you using drawing tools to add lines and shapes such as squares, circles and arrows to draw attention to certain elements in your image. You can also adjust the width, feathering and blending of your brush to create subtle or dramatic drawing effects.
Special Effects
Special Effects Apply and fine-tune a range of pre-set effects quickly and easily with the Special Effects palette, now including:
Lomo Effect
Apply the popular Lomo effect to give an edgy, retro feel to your photos.
Collage Effect
Creatively display your photo in a collage of prints.
Orton Effect
Give an ethereal, pastel-like touch to your portraits and landscapes.
---
Workflow
Color Labels
Use color labels to quickly identify groups within a large number of photos for processing. As your review your photos, quickly mark ones for different stages of your workflow. For example, assign files to color labels you have named such as upload, print, reject, develop or edit and then click a color label in the Organize pane to quickly display all of the files assigned to that label. Or use them in combination with the Group by, or Filter By features to refine your list. Color labels, like tagging, categories and ratings, are a way to set aside, organize, and group your photos without moving them into different folders.
Batch Export Tool
Save a group of photos to your specifications faster than ever with the updated ACDSee Pro 5 Batch Export tool. The batch export tool allows you to easily create presets for exporting easily exporting groups of files to specified folders, file names, formats, color spaces and dimensions.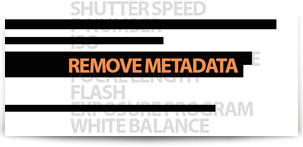 Remove Metadata
Use the Remove Metadata tool to keep your proprietary information private by stripping EXIF and IPTC metadata to protect the details of your locations, camera settings and equipment choices.
(Registered Cracked Silent Repack) x86

中文版