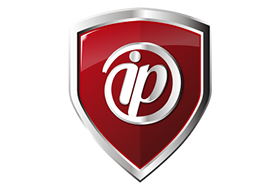 Advanced Identity Protector the best id theft protection tool ensures confidential information such as passwords, email accounts, credential details, credit card information and social security number etc. cannot be accessed by anyone except you.
How Advanced Identity Protector Works?
Using Advanced Identity Protector is extremely simple. Once this identity protection software gets installed, launch, and click Start Scan Now to identify any hidden privacy exposing identity traces. These traces contain sensitive information such as email ids, login ids, passwords, credit card numbers, contact information and social security number etc. Once Advanced Identity Protector detects these traces, you can either delete or can save them in the in-built Secure Vault.
The scan results are neatly organized in distinct categories, you can choose what to delete and what to store in Secure Vault. Once moved to Secure Vault, the information is encrypted and accessible via a password known only to you.
Protect Sensitive Information
Best id theft protection tool to protect, identity traces such as passwords, email ids, login details and credit card information.
Organize Personal Data Securely
Traces such as social security numbers, credit card information, passport details etc. are conveniently moved to a in-built Secure Vault offered by the best id theft protection tool to prevent identity theft.
Protect Credit Card Information
Financial details such as credit card information is protected by best identity theft protection tool from online spying. The information stored in Secure Vault is encrypted and is only accessible by the user.
Quickly Access Multiple Information
No longer remembering multiple passwords for different accounts. Use the in-built Secure Vault.
Web Browsers
All versions of Internet Explorer, Mozilla Firefox, and Google Chrome.
Email Clients
Microsoft Outlook/Outlook Express etc.
Documents & Files
All file formats such as doc, docx, xlsx, xls, pdf, txt, rtf etc.
Windows Registry
Detects any hidden sensitive information in Windows Registry.
Requirements: Windows 10/8.1/8/7/Vista and XP (both 32 bit and 64 bit)
Thanks to UZ1 release
(Cracked Silent Install Repack) x86