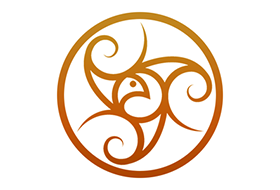 Amberlight is a unique art tool that creates beautiful computer generated images and animations. Millions of particles are flying through your canvas and you can drive them with special fields.
WHO is it for?
It was made both as a tool for advanced artists as well as for people who want to explore their artistic side and want to create unique artworks. Have fun and feel free to experiment with this one-of-a-kind tool!
WHY was it created?
Amberlight algorithm was created by Peter Blaškovič within the 'I am an Artist' experiment. The initial vision was to create fractal genre application where anyone could easily unleash their creativity.
Flawless Animations
Add an animated magic to your digital content, enjoy innovative features and let your creativity flow.
Images & Backgrounds
Create beautiful fractal style images, backgrounds and effects and experiment with various fields and gradients.
Special Effects
Amberlight layers are perfect enhancements to your designs that can easily become a part of bigger creative projects.
Amberlight Renderer
Fractal genre with more control
Fast procedural Amberlight renderer
Beautiful predefined gradients
Render to image or animation
Special modifiers – variations and waves
Unlimited Undo & Redo
Intuitive Interface
User-friendly customizable interface
Preferences & Custom Keyboard Shortcuts
Fullscreen mode
Support for Retina displays
Multicore optimizations
Files
JPG, BMP, TIF or PNG files with alpha channel
AVI, MOV, MKV & WEBM video
H.264, H.265, huffYUV, VP8 codecs
Support for 4K compressed or lossless video
Drag & Drop image from folder or web
System Requirements:
Windows 10, 8, 7
Intel or AMD processor
OpenGL 2.0 graphic card
2 GB RAM
100 MB free disk space
Thanks to countryboy release
(Precracked Installer) x64