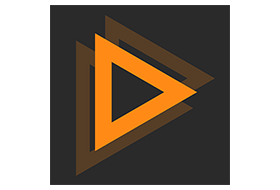 Have you already dreamed of a perfect enjoyment of Blu-ray movies at home? AnyMP4 Blu-ray Player, the effective Blu-ray and DVD Playback software, can help you fulfill this dream.
Play Blu-ray Movies
With the latest Blu-ray technology, the professional Blu-ray Player can play movies on PC. Simply put Blu-ray disc into the Blu-ray drive, and the software will play the movie with high-quality sound and picture quality, even the 4K Blu-ray disc, Blu-ray folder (BDMV) and Blu-ray ISO image files are supported.
Play DVD Videos
In addition, this software can play DVD disc, DVD folder, DVD ISO image file, and DVD IFO file on computer. It supports playing DVD-ROM, DVD-R, DVD+R, DVD-RW, DVD+RW, DVD-RAM, DVD-DL, etc., from any region without hassle.
Play 4K Videos
As a universal media player, AnyMP4 Blu-ray Player also plays 4K and 1080p HD video files on Windows PC. 4K Ultra HD videos (MP4, MOV, WMV, MKV, WebM, M2TS, MTS, FLV, etc.) with H.265 codec are also supported. It brings you the best quality UHD and HD videos. You can enjoy the real high-resolution image.
Impressive Picture and Sound Quality in Blu-ray Playback
Thanks to advanced image technology, you can get the best image quality from Blu-ray and 4K video. The Blu-ray Player software provides you with a flexible option to customize video effects such as hue, holiness, contrast, saturation, gamma. So, you can get fantastic home theater entertainment when playing Blu-ray movies.
The Blu-ray Player software supports surround sound 5.1 (Dolby Digital, DTS). With the 5.1 audio system, you can enjoy sound quality like in the cinema. The versatile Blu-ray Playing software brings you a real home cinema experience with perfect picture and sound quality.
Build, Organize and Manage Smart Local Music Library
With AnyMP4 Blu-ray Player, you can manage your playlist intelligently. It provides playlists for Blu-rays, DVDs, videos and music for smoother playback for your recent files, and will create a recent playlist to keep all your recent playback history.
Besides, you can create a new playlist, and manage the playlist by adding or deleting songs or movies. Even for the Blu-ray and DVD titles, chapters and more, it can organize them into a playlist to watch the files instantl
Easy Control of Blu-ray/DVD/Video Playback
This Blu-ray Playing software has a clear and intuitive user interface and is very easy to use. Before playing Blu-ray, you can select subtitles and audio tracks, switch to full-screen mode. adjust the volume and more.
Thanks to RadiXX11 crack
(Cracked Silent Install Repack) x86