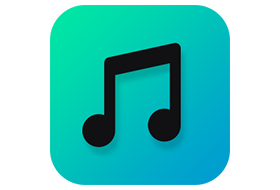 Ashampoo Music Studio 10 is the Swiss Army knife for your music. It offers a comprehensive set of tools for easy editing, producing, trimming, mixing and organizing of music and audio files.
8 solid reasons for the new Ashampoo Music Studio 10!
The powerful features in Ashampoo Music Studio 10 let you make the most of your music collection! It comes with 8 handy modules that are a dream come true for music lovers–from precise audio editing to track cutting and burning. Ashampoo Music Studio 10 combines ease of use with power and efficiency: Convert, mix, and organize your song libraries, create, edit and print custom cover artwork, use disc ripping to build and extend your music collection–you can do all that and more with little to no effort with Ashampoo Music Studio 10!
Loop-support for audio previews
Easy rearrangement with title bars
Context menu for quick feature access
Instant split tracks into three segments
Tag editor now supports 18 different tag types
Assign multiple images per track
Easy and logical track repositioning
Feature groups for better clarity
Significantly enhanced performance in various program sections
Looping previews
You can now select not only portions inside but also across tracks and have them playback continuously. This makes your life a lot easier e.g., when you're stitching parts together, because you can now instantly hear the changes as they're happening.
More details and easier handling with title bars
Each track now has a dedicated title bar to help you to keep them apart and to make dragging and rearranging them easier. Mixing and editing tracks has just become a lot more intuitive!
It's all about context
Use the right-click context menu for instant feature access and save time–or rely on the enhanced tool bar. The choice is yours.
Splitting made easy
Splitting tracks at the current marker position is nice but with Ashampoo Music Studio 10, you can use selections to instantly split tracks into three parts based on the start and end of each selection. This is especially handy when you want to apply the equalizer only to the middle part.
More tags for your tracks
Tags enrich your songs with details such as artist, genre, etc. Ashampoo Music Studio 10 supports 18 different types of tags for even more meaningful metadata – a treat for perfectionists and genuine music lovers!
There can only be one? Not any more!
There's more to music artwork than just a cover photo. Booklet, band photo, or back of the sleeve, you can now add multiple photos to your songs.
It's only logical
Features are now logically grouped in the editor with availability based upon context. This means, when you're editing multiple tracks at once, we'll only enable features that apply in that setting so you'll be visually less distracted and will achieve your goal faster!
Small things matter too
You can now use smart positioning to rearrange tracks with high precision e.g., to smoothly blend tracks together. You can also apply tags by category or convert between audio formats without losing existing tags. Details matter, and Ashampoo Music Studio 10 respects that!
Requirements
Operating System
Windows® 11, Windows® 10
(Cracked Silent Install Repack) x86