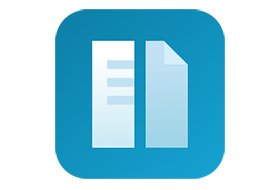 Auslogics File Recovery is a specialized program which has the purpose of retrieving files that have been lost or removed from your computer. It can be seamlessly handled, even by less experienced users.
The interface of the tool is clean and intuitive. Once you have selected the target volume (or Recycle Bin), you can make Auslogics File Recovery look for all files.
Alternatively, you may configure a search filter when it comes to the file type (pictures, music, video, documents and software), last date of modification, filename, and search type (perform deep scan, skip zero-sized files, skip temporary and system files).
During the scanning procedure, you can check out the total number of found and processed files, along with a progress bar. When it finishes, you can view the name, status, date of modification, size, type and location for each item.
Plus, you can preview content, create an ignore list, check out file details (e.g. clusters, date of last access), and view content in hexadecimal mode. Simply select which items you want to recover and let Auslogics File Recovery take care of the rest. Otherwise, you may wipe items (this way, they cannot be retrieved through similar apps by other users).
From the 'Settings' screen, you can switch to a different language for the interface, make the app restore damaged files, choose the wiping method (e.g. Random Data, Gutmann), and remove items from the ignore list.
The software application needs a pretty high amount of system resources, in order to work properly. It finishes a scanning operation in reasonable time, depending on the size of your hard drive. We have not come across any problems during our tests. Thanks to its intuitive layout and overall simplicity, Auslogics File Recovery's features may be seamlessly figured out.
Features:
-Recover Any File
Often we delete a file, then clear the Recycle Bin and the file is lost. Software programs sometimes crash during a transaction with a file and this can accidentally delete the file. Viruses are another common cause of data loss. This is where File Recovery comes to rescue. With this program you can recover deleted documents, music, digital photos, applications and all other files from your hard drive, USB memory sticks or digital camera memory cards.
-Flexible Search System
You can take advantage of the flexible search options to minimize file recovery time. The program allows you to select the drives you want to scan for deleted files and specify the types of files you are searching for. If you remember when the deleted files were last modified, you can specify a date range. In addition to that, you can search deleted files by name.
-Restore Data from Lost Partitions
File Recovery can locate the information about deleted portions of the disk, so that you will be able to recover files from a lost partition. This even applies to deleted portions of the disk that got reallocated for other partitions. File Recovery also detects files that were on the disk before it got formatted. And if it was just a quick format of a partition, the program will be able to recover these files.
-Securely Erase Files
File Shredder is a valuable feature that should be used by anyone who wishes to ensure immediate and complete deletion of a confidential file from the current disk drive. Few users realize that files deleted in a usual way can be restored by powerful recovery programs such as Auslogics File Recovery even when the Recycle Bin is emptied. Files deleted with File Shredder cannot be restored by any file recovery software.
-Support for Any Types of Drives And Devices
Auslogics File Recovery guarantees professional recovery of all file types from all kinds of media. With the program you can recover files deleted from your PC, external hard drives and USB sticks in a quick and easy way. The program also supports all types of digital cameras' and camcorders' memory cards, so any recently deleted picture or movie from your digital camera can be restored as well.
-Create an Image of Your Disk
Take advantage of the program's useful feature that allows you to create a complete disk image. The disk image file is the exact image of the logical drive along with all the information contained on the disk, including deleted files. This option allows you to recover files from the disk image later on while continuing working with the logical drive. Having an image of your drive is also an excellent way to back up all your data.
-Preview Files Before Recovering
Another major benefit of Auslogics File Recovery is its advanced preview options. The program allows you to preview photos, videos, documents and PDF files right from the program, while browsing through the list of files found during the scan. This option will help you to quickly find files you are searching for and decide which of them need to be recovered.
-Wipe Free Disk Space
Similar to File Shredder, Disk Wiper securely deletes files from your disk drive. The difference is that this wizard will wipe the free space on your drive, so that any traces of deleted files are gone for good. You don't have to select specific files to delete — the tool only affects files that have already been deleted. Use this feature to be sure that none of your previously deleted files can ever be restored.
Special Thanks to radixx11 release……
(Hooked Silent Install Repack) x86