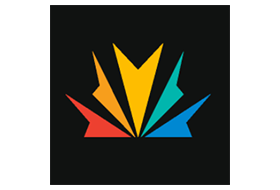 Fully AutoCAD® Compatible CAD System with .DWG as Native file Format, Includes Top PDF to CAD Converter and PDF Publisher Print2CAD 2023 AI
CAD System in English, German, Spanish, French, Portuguese, Croatian, Czech, Greek, Hungarian, Korean, Polish, Slovak, Slovenian and Turkish
CADdirect 2023 AI incorporates standard features found in other CAD programs, along with features and capabilities you won't find anywhere else. CADdirect 2023 AI fully supports AutoCAD legacy drawings and reads and writes .dwg files in their native format without any loss of data, from AutoCAD 2023 back to Version 11, including AutoCAD LT®.
Powerful 3D AEC Architectural Modeling (Pro Version)IFC/BIM/Revit® Import/Export
CADdirect 2023 AI fully supports three-dimensional ADT Architectural Models like Walls, Windows, Doors, Stairs etc. CADdirect 2023 AI supports creating, editing, rendering, viewing of AEC Models. Automatic creation of associative architectural cuts through the construction. AEC Section Views, AEC Elevations. Import and export of IFC, BIM, Revit® files.
Powerful 3D Solid Modeling as ACIS (Pro BIM Version)Based on Dassault Systems®
CADdirect 2023 AI fully supports three-dimensional ACIS solids, wireframes and surfaces. CADdirect 2023 AI supports creating, editing (unification etc.), rendering, viewing of 3D solids features. You can import and export ACIS as SAT, STEP or IGES files. You can use direct modeling operations on all ACIS solids, whether you create them in CADdirect or import them from other modeling applications.
Best Full Compatible with AutoCAD® Settings
CADdirect 2023 AI provides unparalleled compatibility with AutoCAD, using most of the same file formats including those for drawings (.dwg files), commands, linetypes, hatch patterns, and text styles. You can also use AutoCAD menu files and run Autodesk LISP programs.
Digital signature for DWG Elements
BackToCAD Technologies Patent: Artificial Intelligence Intellectual Property Protection for DWG Files
CADdiredt 2023 AI offers the possibility to attach a patented Digital Signature to DWG Elements. The signature is a part of a geometry and persists in the DWG drawing copying and pasting and saving in another format (for example DGN or IGES). You can check for the Signature using Artificial Intelligence Methods.
Extended UNICODE SHX Fonts
CADdirect 2023 AI offers extended Unicode Fonts with over 2000 important Unicode Symbols inside of ISOCP.SHX font. You can use like in AutoCAD the \U+NNNN string to put the Unicode into your text.
LISP and Scripts Support
You can run LISP routines developed in AutoCAD® and other CAD applications and develop your own LISP routines. Lisp routines are the easiest way to automate processes for mass layer manipulation, change entity properties, standardize plotting etc. You can run existing Autodesk® LISP applications in CADdirect 2022 with little or no modification. CADdirect 2022 uses the Appload command so you can easily load LISP programs.
Dimensioning and Measuring
You can create five basic types of dimensions: linear, angular, radial, diametral, and ordinate. You can create dimensions for existing entities by selecting them, or you can create dimensions by selecting points within a drawing. For example, you can create a linear dimension either by selecting the entity to be dimensioned or by specifying the first and second extension line origins.
AutoCAD® Dynamic Blocks Support
You can use the Dynamic Blocks created in AutoCAD® directly inside of CADdirect. You can control the visibility, flip, stretch, and rotate just as you would in AutoCAD®.
CADdirect 2023 AI includes a dynamic block symbol library with architectural, electric symbols.
Graphic Optimization
CADdirect 2023 AI is full optimized for OpenGL and OpenGL ES Graphic Cards found in every Computers. You do not need expensive GPU extensions or CAD Graphic Cards. CADdirect works perfect with standard Graphic Cards and uses the modern standard OpenGL to present the drawing on the screen and to take the input and output from your mouse clicks. CADdirect supports multi-threaded, multi-processor operations to speed the performance for file loads, drawing generation and rendering.
Artificial Intelligence SupportSupport Android and AI Import/Export
CADdirect 2023 AI is accelerated with Artificial Intelligence Methods during PDF Import/Export, Raster To Vector and Relayering Procedure. Artificial Intelligence PDF Export prints the construction layouts fully automatic in scale and using automatic the correct paper format. Artificial Intelligence Support Android "Elaine" is waiting 24/7 for user support questions.
(Cracked Silent Install Repack) x64