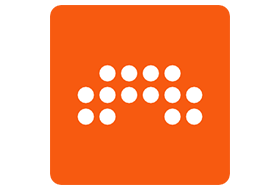 Bitwig Studio is a dynamic software for creating and performing your musical ideas in the studio and on stage.
Bitwig Studio inspires you to take greater control of your music, giving you access to every aspect of your production. Streamline your creative process and quickly evolve your ideas into complete songs, tracks, and compositions. Record and arrange, improvise and perform, or do it all at once. Welcome to the next generation of music creation and performance software.
Here's a quick overview of what Bitwig Studio is all about:
– A professional Digital Audio Workstation for Windows, macOS, and Linux
– Super-fast workflow for sound design, recording, live performance, and beyond
– A complete package with 80+ instruments and effects
– Enjoy over 10 GB (and counting) of world-class sound content from Bitwig and selected partners
– Out-of-the-box support for standard audio interfaces and controllers
– A unique and highly flexible modulation system for unbound creativity
– Excellent hardware integration
All The Creative Tools
Built on modern foundations, Bitwig Studio offers everything you can expect from a contemporary music creation system. And then some.
Modulation Heaven
The modulation system in Bitwig Studio allows you to use Macro controls, Note Expressions, LFOs, and Envelopes to modulate any device, VST plug-in, or hardware parameter. With 30+ modulators (and counting) the potential for creative expression is endless.
Hardware Integration
Hardware integration is a large part of what makes Bitwig Studio unique. MIDI handling, note timing, and latency compensation are aspects of this. Other prominent features include MIDI Clock Sync and Ableton LINK. But where Bitwig Studio really stands out is our collection of hardware integration devices.
Enter The Grid
The Grid is a sound designer's dream. It can be a synth, an audio effect, or most things you can imagine. It's a modular sound design environment, open for you to build your own creations from scratch.
Sampler, Resampled
Meet Bitwig Studio's Sampler, featuring several playback modes, dynamic note-based modulations, and a powerful multisample editor.
Thanks to TEAM FLARE 2022 release
(Installer with crack) x64