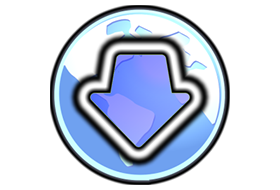 Bulk Image Downloader is an application specifically developed to help you download Full Sized images from almost any web gallery or web forum.
Features:
Image Host Support – BID works with almost all popular image hosting sites, such as flickr, imagevenue, imagefap, imageshack, imagebam, etc.
Social Networking Sites – BID supports album downloading from sites such as facebook, myspace, and twitter related hosts like tweetphoto.com, twitpic.com, yfrog.com
Full Sized Images – BID uses an advanced heuristic scoring method to locate full sized images. This means BID can work on most galleries automatically, with no user configuration necessary.
Batch Downloading – Automatically download from huge lists of gallery URLs via the integrated Queue Manager.
Web Browser Integration – BID integrates with IE, Opera, FireFox and Chrome. Just right click inside your browser window and select "Open current page with BID"
Web Forum Support – BID can scan multi page forum threads and quickly extract all image links
Multi Page Gallery Downloads – BID can detect and download from most popular multi page web galleries out of the box.
Password Protected Websites – BID will prompt for user names and passwords if the web site requires them.
Video Downloading – It's not just for images – BID also supports VIDEO downloading from directly linked video files (.avi, .wmv, .mpeg, .mov, .flv, .mp4, etc)
Embedded images – Apart from locating and downloading full sized imaged, BID can also download images embedded on a page
Sequenced image filenames (fusker) – BID supports 'ranged' URLs for sequenced image downloading.
Image Validation – BID checks every image to make sure it's been downloaded correctly. Invalid images are retried automatically.
Resume Downloads – BID will resume downloads from the point at which the connection was broken.
Multi Threaded Downloading – BID can download up to 50 images at once. Download those galleries quickly!
Redirection Resolution -Some sites use image redirection "services" like imagecash, urlcash etc. to display adverts before redirecting to the imagehost. BID automatically resolves these types of links.
File name unmangling – BID will retrieve the correct file name from image hosts that scramble filenames (where possible), such as imagevenue, imagefap.
Generate File names – Optionally create your own sequenced file names for image hosts that scramble the file names,
Export Galleries to HTML or BB Code – Quickly generate gallery code suitable for pasting into web forums.
Advanced Configuration – BID has many advanced settings for things like Javascript processing, redirection handling, and more for those tricky galleries that thwart BID's download attempts. We're happy to help out with these settings if you get stuck – just contact us.
What's new in 6.34.0.0? 3 October 2023
deviantart support completely revamped – downloads are much quicker and more reliable now
Note that BID's internal browser must be logged in to deviantart to get the larger "download" images. If not, the smaller preview images will be downloaded. Use the "BID Site Login" (Ctrl+Alt+L) function to open BID's internal browser and log in if required.
reddit support updated
flickr support updated
redgifs.com support updated
coomer.party support added
imagefap support updated – captcha will be detected and displayed to the user to complete if required
urlgalleries support updated
fappic support added
rule34.us support updated
alamy.com support added
gelbooru support updated
multi threaded downloads from javascript sites now quicker than before
BID would sometimes close unexpectedly when downloading from certain sites or displaying thumbnails – fixed
Special thanks to RADIXX11 release
(Hook Silent Install Repack) x86
(Hook Silent Install Repack) x64