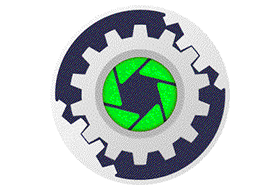 Photo Mechanic® Is A Fast Media Browser That Helps You View, Organize, Manage, And Export Digital Photos
Plug in your memory cards and start picking winners and deleting rejects almost instantaneously. Move from image to image without that annoying rendering delay. Add dynamic caption, copyright, and keyword information individually or in batches. Upload images to online galleries or image services in a flash. And, so much more! Photo Mechanic is the ultimate file and metadata management tool.
Ingest is the process of copying files from a memory card to your hard drive. Photo Mechanic supercharges this step by automating other tasks at the same time, making your life much easier.
Start editing immediately

Don't wait around. See the thumbnails of your images while they're being copied from your memory card. Cull, rate, and tag them as you go. Photo Mechanic is fast!

Browse files faster

Go from image to image quickly – faster than ever before in Photo Mechanic. Find your keepers and bring only the files you want to keep into your post-processing workflow.

Multi-card Ingest

Save time by copying images off several memory cards at the same time when you have multiple card readers.

Add Metadata during Ingest

Save a step by adding copyright and credit information during the copying process
Editing your photos can be a lot of work. Photo Mechanic makes the process of selecting, organizing and adding metadata to your images so much easier. Here are some of the key features that help you get things done more quickly and accurately.
Contact Sheet

The Contact Sheet is the heart of your workflow. See your image thumbnails, edit and organize quickly and efficiently. Photo Mechanic puts you in control.

Preview Raw files fast

Flip from one image to the next without any render delay. With thousands of images, the savings really add up.

Keywords

Sometimes you need more than one keyword to describe (and find) an image. Photo Mechanic helps you add keywords in many ways. Structured Keyword lists allow you to add related keywords fast.

Variables

Automatically add EXIF camera data to your images like focal length, serial number, or ISO to metadata fields like captions or keywords.

Batch Editing

Work faster when you copy, delete, tag, watermark, rename, resize, and add IPTC metadata to lots of photos at once.

Move, Copy, & Rename

Add capture time to filenames. Create dated folders on the fly. Copy files to multiple destinations at once. Photo Mechanic's file-management tools are incredibly powerful.

Code Replacements

Save time typing long complex text with Code Replacements. A few keystrokes can add entire sentences to your captions.

GPS Coordinates

Geotag your photos by easily applying your saved GPS tracking logs to your photos with Photo Mechanic. Now, in Photo Mechanic 6: Use GPS data to automatically add city, state and country names to your metadata!

Adjust Capture dates and times

Take photos from multiple cameras and get them synchronized to the correct date and time. This is great for wedding photographers with second shooters.

Pick the Best of the Bunch

View and compare images side by side, horizontally or vertically. Spot differences between images that are too subtle to see when viewing one at a time, or simply pick between two top choices.
Get your photos where they need to be, fast. Create web galleries, print contact sheets, send photos to your clients via email. Upload your images directly to popular online services without having to save multiple copies.
Send files fast

Photo Mechanic can work with your existing SMTP email server to directly send messages. Perfect for getting images to clients fast.

Upload to the Web

Use Photo Mechanic to directly and quickly upload to sites like PhotoShelter, Zenfolio, Amazon S3, Twitter, Flickr, SmugMug, and more. Just added in Photo Mechanic 6: Facebook! Add watermarks and copyright info without saving separate images.

Create galleries

Show off your images by creating web galleries. Choose from a wide variety of dynamic, pre-made gallery templates to make your images pop!

Archive

Archive your images by burning them to CDs or DVDs straight from Photo Mechanic without having to go into Finder or Explorer.
Special thanks to Soda120 release

(Cracked Silent Install Repack) x64