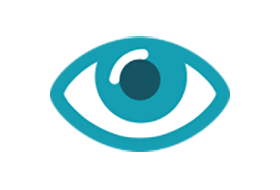 CareUEyes can automatically filter the blue light and make the screen look warmer and comfortable to the eyes, so that your eyes do not feel tired, and this application comes with several presets that adjust both color temperature and brightness such as normal, smart, office, game and night.

Screen dimmer
CareUEyes control the brightness of the computer screen, when you work in a light or darker environment it can help you, It can dim all screens and monitors; LCD, TFT and LED backlit types, screen dimmer will not damage your screen or monitor in any way.
Break reminder
CareUEyes provides rest notifications to keep you from working for too long at a time It is very important to take regular breaks, and it's not just your eyes that benefit from them. This application can ensure that you don't forget to rest every now and again, by displaying desktop notifications for a specified amount of time.
version 2.2.4.0
Jan 12 2023
🥰Celebrate Chinese New Year 2023, i wish you all a happy new year.
New: Added feature of blur background windows(View the tutorial )
Fix: Solve the issue that screenshots may turn yellow
May detect as vmprotect false positive virus… Disable AV and bypass

AppData\Roaming\CareUEyes
Thanks to ByTESRam release.
May detected as false positive
(Cracked Silent Install Repack) x86 2.2.10

CareUEyes Pro 2.1.11.0
Thanks to H Hayat Team TC release
(Cracked Silent Install Repack) x86