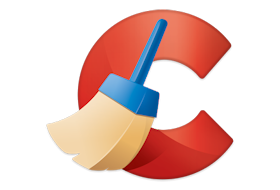 CCleaner is the perfect tool for ridding your Windows system of unnecessary files and data slowing down the overall performance of your computer. It is easy-to-understand and comes with an intuitive user interface(UI). This software is quite popular among all sorts of users, both for advanced and inexperienced PC users.
How can CCleaner boost your Windows system?
It is pretty straightforward how this cleaner works. For one, it is secure and efficient at what it does, which is analyzing your entire system, identifying junk files and unwanted data, and then cleaning them out to create more disk space, hence, boosting the overall performance of your computer. Upon launching this software, the main window, you will notice how simple the interface is, with no technical jargons to confuse an average PC user. You have Cleaner, Registry, Tools, and Options neatly arranged on the left sidebar. While the right side displays more functions based-on each left sidebar menu, you click.
Since Startup applications are one of the factors that slow down your computer performance, you can customize which application automatically begins running when your computer becomes active, by merely clicking on the Tools menu, then Startups, and finally disabling some programs that are unnecessary to run upon system startup. Under Tools, you can equally install applications including all its system registry, recover files, recover your system, and wipe your Drive clean.
Apart from its ability to unclog your system by removing junk files, CCleaner can also get rid of cookies and protect your online browsing activities. It features a built-in Registry Cleaner that stabilizes your Windows system by fixing corrupted or broken settings. You download the program from Piriform(its manufacturers), install it on your Windows system, and begin enjoying its rich functionalities.
The software is free for all users. However, if to access advanced features, you will need to switch to other versions (for businesses, for computer technicians, and network purposes). It is compatible with Windows 2000, XP, Vista, Windows 7, XP 64-bit, Vista 64-bit, Windows 7 64-bit, Windows 8, Windows 8 64-bit, Windows 10, and Windows 10 64-bit Operating Systems. It has a wide range of users across the world since it supports multiple languages.
There are various versions of CCleaner suited for different purposes. For instance, CCleaner For Home – (for optimizing your personal computer and protecting your privacy with apps, like CCleaner, Defraggler, Recuva, and Speccy). Then, there is CCleaner For Cloud – (where you are not required to download this application to your computer and can optimize your computer storage from their server). Also, there us CCleaner For Business – (featuring apps, like CCleaner Network, CCleaner Cloud, and CCleaner Business used for optimizing your office computers). Finally, there is CCleaner Mobile – (used for optimizing Android mobile devices).
You can find each of these apps on the official CCleaner website. You have a chance to use the Pro version of CCleaner for a 14-day trial period; that way, you can decide if this software is for you or not. After the 14 days is over, you are automatically degraded to the free edition so that you don't lose money while taking your time to decide. CCleaner runs smoothly without interfering with other computer activities, and the window is small and movable on the desktop to avoid getting in the way of other screen activities.
Key Features of CCleaner Include:
The ability to restore your entire system;
The ability to scan and remove unwanted files and data;
Cleans out junk files;
Fixes broken system settings;
Offers features, like Cleaner, Registry, Tools, and Options for optimization of Windows systems;
Protects your online presence by wiping out cookies and browsing history;
Offers the ability to disable and enable Startup programs;
Straightforward and intuitive user interface;
Suitable for beginners and advanced users;
Supports multiple languages;
This freeware provides advanced features for Pro users;
Compatible with Windows 2000, XP, Vista, Windows 7, XP 64-bit, Vista 64-bit, Windows 7 64-bit, Windows 8, Windows 8 64-bit, Windows 10, and Windows 10 64-bit Operating Systems.
Summary
In total, CCleaner is a real game changer when it comes to managing your files, deleting junk files, recovering your Windows system, fixing your system registry, and in general enhancing your computer's performance level. It has an intuitive user interface that is easily manipulated by all kinds of users, including newbies. All the main features are neatly organized on the main window, making navigating this tool hassle-free. It is compatible with almost all Windows versions and works perfectly with multiple languages.
Base on Ricktendo addon ..
Remark: There are no Toolbars/ All language added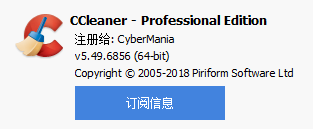 (Registered Silent Repack) 5.43.6522 Windows XP supported

x86
x64