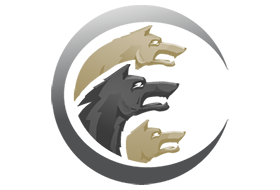 Cerberus FTP Server is a secure and reliable file transfer solution. For demanding IT professionals, featuring advanced SSH, SFTP and FTPS security with the flexibility and scalability your business needs.
Provides industrial strength secure SSL/TLS encryption and powerful FTP server performance without sacrificing ease-of-use. Designed to use very little CPU and memory, Cerberus features a user-friendly interface that can be easily hidden or accessed from the system tray.
The server is able to listen for connections on multiple interfaces (Multi-homed PCs), integrate with the Windows NT user database or Active Directory. Moreover it able to run as an NT service, resume failed transfers. Also offers an easy-to-use manager for controlling user access to files and file operations. Connection limit, timeout, and IP access you can control by the administrator as well as a variety of other settings.
In addition, Cerberus FTP Server offers statistics on connections as well as robust logging capabilities.
Special thanks to Soda120 (Nsane) release….
(Cracked Silent Install Repack) x86 (11.3.15)
(Installer with crack) x64 13.2.0