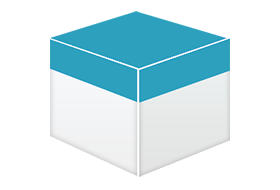 Take on digital transformation with Claris FileMaker. Quickly build custom apps that solve your business problems today — and tomorrow. Accelerate your business, unlock your team's creative potential, and drive to better outcomes.
Start building business applications today.
And by today, we mean today. With built-in templates, drag-and-drop design, and an intuitive graphical UI, you'll be app-building in no time. And your work goes live the second you're ready, across every device — that's the power of FileMaker.
Snap together add-ons for an instant app.
Create robust apps faster than ever when you snap together add-ons. Instantly add calendars, kanban boards, responsive photo galleries, and more. You'll discover a whole new way to easily include rich functionality in your apps — no advanced coding skills required. Simply drag and drop and you're ready to go!
Nine new JavaScript add-ons come prebuilt with FileMaker Pro 19.1.
Get inspired by a world of FileMaker apps.
Need an app now but crunched for time? Odds are you're not alone. Explore Marketplace to find the perfect jumping off point for your own custom app — from templates and components to fully-completed vertical market apps.
All devices, all the time.
Secure, real-time sharing on any device. That means your app works on mobile or desktop, on the web, on premise and in the cloud. Because apps this important should be accessible anytime, anywhere.
Special thanks to JUNLAJUBALAM (MPT)

(Installer with crack) x64