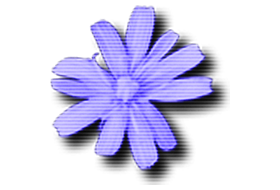 C64 Forever is part of Cloanto's RetroPlatform project, which aims to preserve and provide easy access to classic computing systems, applications and content.
The C64 Forever team at Cloanto has been actively developing Commodore/Amiga software since the 1980s, and worked on this project with great passion and attention to detail. The C64 Forever developers are, first of all, C64 Forever users themselves, and enjoy helping other C64 enthusiasts and sharing bits and bytes of C64 culture and history. C64 Forever would not have been possible without the help of numerous contributors. Most important of all, this project is kept alive thanks to your support. Thank you for joining us in this effort, and for spreading the word, which too makes a big difference.

Features:
• Emulation of C64 hardware (allows you to run C64 software on your PC)
• Additional emulation of related systems: PET 2001, CBM 3032, CBM 4032, CBM 8032, VIC 20, CBM 610, C16, Plus/4 and C128
• More than 200 preinstalled games and demoscene productions
• One-click play support for thousands of downloadable C64 and other 8-bit games, demos and applications
• RetroPlatform Library includes title and configuration data for more than 5,000 C64 games, with online updates
• RP9 Manager to convert between RP9 and other popular formats (D64, T64, etc.)
• Preconfigured and enhanced VICE emulation engine with auto-updates
• Special features and gallery of items of historical interest
Top Benefits:
C64 Forever shares the same RetroPlatform family player, database and content management components as the very successful Amiga Forever series. As such, it also embodies more than 12 years of experience and refinements and a tradition of innovation and long-term continuity and support.
Compared to other solutions for different systems, C64 Forever stands out for features which include the following:
• Smooth setup: it takes only a few mouse clicks to install and run (no additional downloads required)
Intuitive, simple and refined user interface, in which player, content, database and search are seamlessly integrated (not a "front end" that launches an external emulator)
• Built-in RetroPlatform Library database featuring thousands of titles, with online updates
• As some projects kept adding options year after year, C64 Forever strived to keep options to a minimum, as RetroPlatform components take sophisticated decisions behind the scenes
• If you know how to use Amiga Forever you are instantly familiar with C64 Forever, and vice versa
• Support for revolutionary RP9 format (one click to play, one file per title, no need to zip or unzip games or manage multiple disk images, etc.)
• Support and recognition of other popular disk, tape, cartridge and save state formats, with options to identify uncataloged similar variants (not a simple "checksum" approach)
• Built-in search-as-you-type for installed content and custom one-click internet search for games and demoscene productions
• Tested on Windows 7 (both x86 and x64)
Thanks to Crude keygen
(Installer with keygen) x86