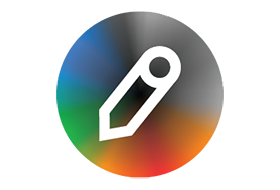 Take a breathtaking journey back in time with this easy-to-use software for creative photo colorization!
Faithful reproduction of the past
The brushstroke technique, combined with automatic border detection, provides exceptional precision in the creative reconstruction of historical colors. CODIJY's top-notch colorization algorithms realistically reproduce any surface and texture in your chosen colors.
Fascinating Creative Experience
No layers or complicated controls.
Enjoy every moment with its handy tools and rich options.
Turn black & white photos into colors masterpieces using state-of-art technology! Enliven old family photos, put together vintage illustrations, test color schemes, and more!
This easy-to-use photo editing software colorizes black and white photos; no graphic design talent is required! Draw basic colored strokes over an area, and the program automatically applies color to the selected area.
Colorize your black and white photos
Colorize photos and bring your family history to life
Test various color schemes for your car, house, or interior design projects
32 color libraries
Advanced color picking
Super easy user interface
Learn everything you need to know about coloring your photos with a 50-page comprehensive user guide.
Intuitive process of adding colors by sketching simple color strokes
The most complete set of color picking and colorization tools
Instant preview mode that lets real-time result generation (Only in Pro Version)
32 color libraries
(Cracked Silent Install Repack) x64