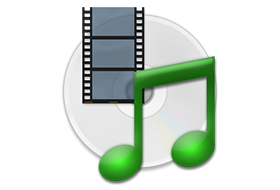 VirtualMIDISynth is a software MIDI synthesizer implemented as a Windows multimedia user driver, accessible as a standard MIDI Out device.
It works on Windows XP (SP3) / Vista (SP1) / 7 (SP1) / 8.x / 10 / 11 (both x86 and x64), and is based on the great BASS library from un4seen.
Playing a MIDI (o karaoke) file on Windows has always been a poor-quality experience, because the well known bundled "Microsoft GS Wavetable Synth" synth is just… ehm… simple: poor samples, mono sound, no effects (reverb, chorus) support.
Software synts deeply improve quality, but sometimes they're difficult to install or limited to specific uses, like the ones integrated in some DAWs or karaoke players.
Till Windows XP some virtual devices existed on 32bits systems, like the well-known YAMAHA XG SoftSynthetizer S-YXG50 and Cakewalk-sfz+ (both unsupported now).
Nowadays, on x64 systems, we're out of luck: none of them works anymore.
One day Ian Luck (un4seen) added to his BASSMidi library a great feature: the possibility to render a live MIDI stream, including SysEx messages. I quickly realized that, if only I could intercept that MIDI stream and drive it through Ian's library, well, we would have got a great MIDI Synth.
The challenge was to create a good quality synth and keep the end user away from complicated virtual MIDI chains (ever tried VanBasco -> MIDI Yoke/LoopBe1 -> SynthFont chain ?).
User only needs a new virtual MIDI Out device, select it as output on his preferred player settings and… start playing, nothing more.
Here we are, VirtualMIDISynth is the answer: an user mode multimedia x86/x64 driver that works on Windows XP / Vista / 7 / 8 / 10 / 11 (both x86 and x64), implemented as a MIDI Out virtual device.
Main features
User mode multimedia driver, no reboots, no BSOD
Directly accessible as MIDI Out device, no need for virtual MIDI cables (like MIDI Yoke, LoopBe1)
Supports up to 4 virtual devices, each with its own soundfont configuration (new in version 2.x)
Virtually unlimited polyphony (limited only by available CPU power)
MIDI mixer to set track mute/volume, accessible through systray icon
Integrated MIDI converter to easily convert your MIDI files to WAV/MP3/FLAC
Lightweight setup (~1.2 MBytes)
No DLL cluttering, everything is self contained installation folder (except for MIDI device driver) (new in version 2.x)
Clean installer, won't affect other MIDI devices
Efficient RAM usage (allows using large SoundFonts, > 1GByte)
Load soundFonts (up to available memory), enable/disable/chain them at your will; native 64bit version (on x64 OS) is not limited to 4GByte (new in version 2.x)
Configure MIDI Mapper default device (this feature is already available in XP, but missing in Vista / Windows 7)
Windows 8/10/11 users can also install CoolSoft MIDIMapper and configure it straight from VirtualMIDISynth configurator to get the well-known MIDI Mapper back to their systems
Multilanguage dialogs.
If you want to help in translation, see here for status then get in touch to have access to the online translation system.
Take a look at the TODO list of what features you'll find in next versions or propose your ideas.
(Freeware) Plus WinGroove Sound Font