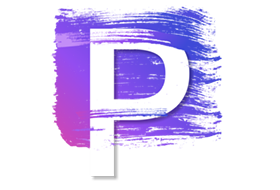 Painter 2023. Venture outside the lines. Step into the world of endless possibilities with our trusted, professional digital art software. Sketch, paint, illustrate, and produce unparalleled photo-art with hundreds of impeccably realistic artist-created brushes, superior blending, and an array of versatile art tools.
Professional Digital Art Software for Windows
– World-class blank canvas painting and photo-art tools
– Acclaimed Natural-Media™ emulation & digital art brushes
– Infinite customization of brushes, textures, and other media
Create
Paint from a blank canvas and create amazing photo art.
Customize
Create your own brushes, textures, patterns, palettes and so much more.
Experience brushes with greatness!
We've got your canvas covered with every brush and media type possible. Craft your masterpiece with stunning reality using renowned dry, wet, and blending media.
Illustration
Bring ideas to life for published materials, fantasy art, films, games, and manufacturing using the most diverse digital art software.
Fine Art
The mixture of realistic natural media and unique Painter artistic tools offer the freedom to create amazing end results no matter what the subject matter.
Photo Art
Use artificial intelligence to jump start the painting process. Next, use Auto-Painting and cloning tools to masterfully paint images and produce stunning keepsakes or sellable works of art.
Concept Art
Take advantage of Painter's versatility to quickly develop concepts for films, games, and manufacturing and create environments, creatures, and vehicles that inspire.
What's New in Painter 2023?
NEW! Build up the smoothest strokes with Fluid Paint
Gently build up paint, blend, sculpt, glaze, add texture and reflective light easily with the new Fluid brushes. Built to take advantage of layer transparency, these versatile brushes give you unmatched opacity control and smoothness in your brush strokes.
NEW! Visualize better with overlay option
Use the new color overlay option in selection tools for improved visibility of selected areas. Especially useful for selections with complex shapes and transparency, the overlay helps to speed up the creation, editing, and refinement of your selection.
Improved! Access to Selection controls
Accelerate your workflows with the new Selection Panel that gives you quick access to all controls while performing selection-intensive tasks. Quickly feather your selections with a handy slider in the property bar and adjust up to 2000px.
ENHANCED! Work faster with enhanced selections
Use improved keyboard shortcuts to switch from addition or subtractive selection modes. A selection is auto-applied when creating a mask and several other enhancements will make your interactions with Selections faster and more predictable.
Select areas based on color with brushes
Combine the power of a Magic Wand and the versatility of a Selection Brush to quickly select portions of an image based on color. Enable Color Selection for any Selection brush and select specific areas on your canvas based on a color. Then easily change colors, lighting, and textures in the selected areas.
Experience User Requested Enhancements
Users will benefit from easier image placements and center alignment, improved responsiveness while using square bracket keys to resize brushes, Magic Wand, Paint Bucket and Dropper tools, remembering last used settings, and precise gradient filling tools for an unforgettable painting experience.
Optimized painting experience!
The Brush Accelerator in Painter continues to boost performance! Most popular brush engines are now optimized to make the most of your machine. Work at lightning speed with Painter's newest Fluid Paint which runs up to 50X fast by taking advantage of both CPU and GPU!
System Requirements
– Windows 11 or Windows 10 (64-Bit), with the latest updates
– Intel or AMD 64-bit multicore processor with SSSE3 (or higher)
– 4 physical cores/8 logical cores or higher (recommended)
– AVX2 instruction set support (recommended)
– Modern GPU with OpenCL (1.2 or higher) compatibility (recommended)
– 8 GB RAM
– 16 GB RAM or higher (recommended)
– 3.6 GB hard disk space for application files*
– Solid-state drive (recommended)
– 1280 x 800 @ 100% (or higher) screen resolution
– 1920 x 1200 @ 150% (or higher) (recommended)
– Mouse or Wintab-compatible tablet
Supported Languages
English, German, French, Chinese, Japanese
(Cracked Silent Install Repack) x64