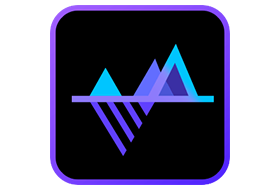 Proper audio is critical for setting the right mood for any video or movie. AudioDirector contains high-end tools to edit and fix audio tracks for professional results. Seamless integration with PowerDirector's video editing workflow makes AudioDirector a must-have application for professional video makers.
CyberLink AudioDirector works flawlessly with CyberLink PowerDirector, providing effortless round-trip editing. With round-trip editing there is no need to export your modified sound tracks and then re-import them your into your video project.
This CyberLink app lets you choose between waveform and frequency spectrum visual interfaces. In spectrum view, audio imperfections can be easily identified and fixed using Visual Repair.
Visual editing tool lets you accurately synchronize voice-overs or audio effects to specific video frames, while automated dialogue replacement helps you to seamlessly align post-recorded audio to your video.
Minimum System Requirements
Operating System
Microsoft Windows 10, 8/8.1, 7 (64-bit OS only)
Processor (CPU)
Multi-core Intel processor with 64-bit support
Graphics Processor (GPU)
128 MB VGA VRAM or higher
Memory
4 GB required (8 GB or above recommended)
Hard Disk Space
Sound Card
Windows compatible sound card is required
Internet Connection
Internet connection also required for initial software & file formats activation.
Screen Resolution
1024 x 768, 16-bit color or above
Language Support
English
French
German
Italian
Spanish (European)
Chinese Simplified
Chinese Traditional
Japanese
Korean
(Silent Install Repack) x64