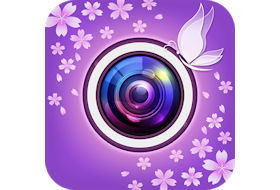 Youcam 4 Deluxe is an amazing utility software for your webcam that will make your online life more enjoyable . As a Webcam Video Recording Software with TrueTheater technology and support for HD , it lets you create and record high quality webcam videos and image snapshots .
One of the most exciting new technologies around – webcam Augmented Reality effects let you interact with virtual 3D-objects . You can also directly share videos and photos with family or friends thousands of miles away on Facebook or YouTube, the world's fastest growing online platforms. Simply record with abandon and snap .
This computer software is not only suitable for your personal usage , you can also use it in your business life like an online meeting .
New YouCam 4 features for live webcam chats and recordings include:
* Enhance your video quality with TrueTheater Technology:CyberLink's advanced TrueTheater Technology is now also available for YouCam. TrueTheater Lighting, corrects overall colors and luminance while TrueTheater Denoise improves overall video quality by removing unwanted artifacts from the video.
* Produce amazing videos with Augmented Reality effects: Advanced pattern recognition allows users to blend virtual 3D objects into their webcam videos and interact with them.
* Create lifelike Avatars for your online chats: YouCam 4 now offers great customization tools for users to create their own Avatar. Once created, advanced face-tracking features enable the Avatar to mimic the users' movements and expressions. Avatars can be uploaded and shared on DirectorZone.
* Interact on video with new Particle Effects: Rose petals, confetti, snowflakes and many more Image Detection allows users to interact with them on camera. Brush snowflakes off the shoulder, scatter a pile of rose petals…the options are endless.
* Download unlimited FREE effects from DirectorZone: A repository of uploaded content from thousands of creative users, DirectorZone is home to extra effects, 3D objects, avatars, and more.
* Share videos to Social Networks: Users can now publish videos to YouTube, Facebook and DirectorZone directly from YouCam.
Remark: Cannot manage to make it fully silent. Just release in case someone need it. Feel weird having release 3 and 5 without 4. 😛
(Registered Silent Repack)