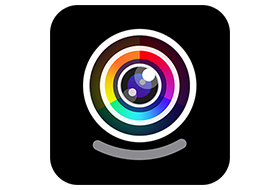 CyberLink YouCam 9 delivers the functionality of a complete live video studio, to take full advantage of your WebCam. It comes with face beautifier tools, over 200 fun effects for video chats and recordings, and a full set of capture tools. Additionally, it offers simple-to-use and efficient security tools, such as surveillance and face login.
You can add various fun video effects when having IM chat or video recording with your webcam. Your PC turns into creative camera for capturing fantastic HDR and panorama photos. Moreover, you can use YouCam to produce professional business video presentations.
CyberLink YouCam allows you to create video presentations using your PowerPoint files, capture your PC screen in HD, and use two webcams simultaneously to create compelling podcasts and training videos. The software enables you to use two webcams at once to record videos and webcam chats in IM mode for web conferencing. Transform your virtual presence.
Personalize chats with unique effects
Keep the Fun Going – Real Time Video Effects. Choose from over 200 fun and interesting effects that can be applied to your video chats and video recording projects, with thousands more available for download on DirectorZone. Check out these sample avatar effects.
Make it Fancy – Frames and Scenes. Both frames and scenes let you blend the image from your webcam with another image effect. Use them to spice up your video and compose the perfect portrait or an ultra cool profile picture. See examples of frames and scenes.
Make it Lively – Particles, Filters and Distortions. The many entertaining effects available in CyberLink YouCam include colorful interactive particles, as well as many funhouse-like filter and distortion effects. Redefine your universe with particles filters and distortions.
Express Yourself – Emoticons and Gadgets. Choose face-tracking accessories that move when you do, and communicate how you really feel with hilarious animated emoticons. Emoticons can also be paired with other effects to double the fun! See examples.
Enhancement tools let you look your best
Get Creative – Photo Editing Workspace. Enhance your webcam photos using a range of brush sizes and colors, or try freestyle drawing using your fingers on the touch-screen. Photo presets let you easily and quickly adjust the mood and artistic feel of your pictures. Rotate and crop webcam photos to extract the best parts for sharing.
Perfect Profile Pics – Face Beautification Tools. When you are editing your webcam pictures, CyberLink YouCam facial recognition technology and suite of beautifying tools allow you to touch up your facial features, removing imperfections and making subtle enhancements.
Adjust Lighting – Smart Video Enhancements. CyberLink's proprietary TrueTheater technology automatically adjusts lighting and sharpness. You can also take full control by manually adjusting noise reduction, contrast, and brightness.
Look Your Best – Skin Smoothener. Don't let bad lighting make you look older. When recording video or webcam chatting, the real time skin smoothener reduces visible blemishes and wrinkles from your face.
Create professional presentation videos
Save the Action – Desktop Recording in Full HD and Higher FPS. YouCam's desktop recording feature delivers better performance and higher frame rate video than ever before. You can capture the area around the mouse pointer, select a specific region to capture, or capture the desktop full screen.
Get to the Point – PowerPoint Video Presentations. CyberLink YouCam lets you integrate an existing PowerPoint file into a video chat or recording session. Choose from a variety of screen layouts, and freely draw on the presentation slide when you need to highlight key messages.
Simple Safety Tools: Stay in charge of your PC and its surroundings
Stay on Watch – Surveillance Mode. With CyberLink YouCam motion detection technology, your webcam and PC function as home security system. You can also set up time-lapse recording, and YouCam will take a snapshot at the time interval set by you.
Manage PC Access – Face Login and Face-out. Your face is the most reliable password. Face Login will remember your passwords, and log you into Windows when you present your face in front of the webcam.
Along with useful editing tools, including photo cropping, rotation and video trimming, YouCam Mobile also features a range of particle effects, distortions and animations that can be applied to media in real time. YouCam Mobile will appeal to those who like to capture and share life's special moments.
CyberLink YouCam 9 Essential Premium Features:
Makeup effect
Video Overlay
Full HD 1080p effects and video (480p after 30-day trial)
Panorama mode for photos
TrueTheater smart video enhancements
Video trim
Face beautifier (Skin smoother)
Augmented Reality effect
Free Hand Draw (for photo/video) effect
Creative presentation video mode
Desktop recording
Dual Video input support
Face tag filter in Library
Photo editing – Preset effects
Photo editing – Face tag
Face Log in to Windows
Face out
Surveillance mode
Mirror with TrueTheater enhancement
Share Desktop in video call mode
Share photo/PPT in video call mode
hare dual camera in video call mode
What's New in CyberLink YouCam 9:
NEW! Customizable Titles and Images for Live Streaming. Add customized titles and images to your live-stream sessions. Showcase channel logos, advertising, promotional messages, and sponsorships.
NEW! Look Sharp with Live Makeup. YouCam's AR technology identifies your unique facial structure, features, and tone matrix to apply natural-looking makeup in real time. Create your own presets, or choose from a large selection of readymade palettes.
Supported Operating Systems: Windows 7, 8, 8.1, 10 (32-bit, 64-bit).
(Registered Silent Repack)