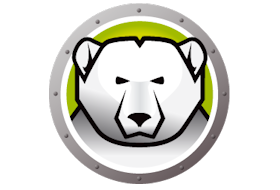 Faronics Deep Freeze Enterprise makes PCs indestructible. It protects endpoints by Freezing the desired configuration set by the IT Admin. With a simple reboot, any unwelcome or unwanted changes are removed from the system, restoring it to the original state.
Meanwhile, user data can be stored safely on a network drive or in a ThawSpace to be retained across reboots. This helps systems run smoothly and efficiently, while giving you more up-time and boosting user productivity. The built-in Enterprise Console or Core Console makes life even easier.
Using Deep Freeze's central management capabilities, you can customize, deploy and manage Deep Freeze on your endpoints from one central location. Need to manage Windows Updates? Simply download them while Frozen and they're automatically applied when machines are Thawed. Once the process is finished, they are automatically returned to their Frozen state.
Since our reboot to restore software ensures 100% workstation recovery with every restart, you can watch that mountain of support tickets shrink. Customers report an average reduction of 63%. You can also forget about accidental configuration changes, malicious software, and operating system degradation. Now you and your IT staff can get more sleep, worry less, and maybe even leave the office on time once in a while.
Key Features:
100% Guarantee of Computer Recovery with Every Restart.
Secure the Master Boot Record (MBR).
Stealth Mode can hide the Deep Freeze system tray icon.
Easy deployment options including a silent install for rapid network deployment, deployment as part of your imaging solution.
Provides password protection and complete security.
Protection from Ransomware and Malware.
Protects multiple hard drives and partitions.
Supports multi-boot environments.
Supports SSD, SCSI, ATA, SATA, and IDE hard drives.
Supports FAT, FAT32, NTFS, basic and dynamic disks.
OS: Windows XP/ Vista/ 7/ 8.1/10 and Windows Server 2003, 2008 and 2012 [x86 x64]
Whats New:
Version 8.61.220.5611 (June 26, 2020)
New Features
*Feature Updates
Introduced a new option under Windows Update tab to install "Security, Critical, & Feature Updates" when retrieving updates from the Microsoft Windows Update website. An issue with not being able to reliably install Feature Updates has been resolved as well.
*Update WSUS Server
Implemented mechanism to forcibly update Windows Update status to WSUS server during Windows Update task.
*Support for Latest Boot Camp
Deep Freeze supports Boot Camp v6.1.7748 and up.
*Enhanced Cloud Connector Security
TLS 1.1 and 1.2 are now used to connect the Enterprise console to de
Homepage:http:// https://www.faronics.com
Deep Freeze Standard 8.63.220.5634
(Installer with crack) x86
Deep Freeze Enterprise 8.63.220.5634
Serial:
ZHE0NVEH-54ZBX376-XA9FDW4F-JQ8Q7D15-MHNMYT2G
YEQ3PPYJ-ATBW1E3M-WW10NMH8-SGA9K6SH-2HPQ2BK0
XEAK6Y0D-7Q75RD27-PQYQC1CJ-KYC5Z6N1-MTJ7P4DH
activation: G4VXRQB3P35YPVWGJP3EEQ5G
*********************************************
C5BE9DEF-0ZG7GV7Y-9BYDPCWY-E3K6QGWQ-8JNB4N20
HE7XWQB1P33EPVWGJP3EEQ5G
YFR32FQP-2H3JH1TR-YCTS9RTN-6VTQMPAR-1NN4QXJB
G36XRQ6BPJ4EPVWGJP3EEQ5G
M5CH2K78-36CV9FET-2EKG34QN-SRRB1EDF-MDP95023
G8VGJQ6EPJ4YPVWGJP3EEQ5G
S6CHF1XE-XV91FKFC-09CQY62Y-Y6BS0XCG-92S8B27G
PY6XWRB4G36YPVWGJP3EEQ5G
HHCJJXHY-ZS11CTF2-YEAWS5WS-KZA3KJHK-5AWWZ9XX
GY5GJRB1GP7EPVWGJP3EEQ5G
*********************************************