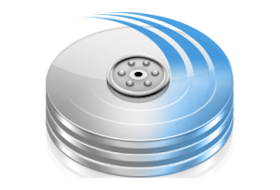 Diskeeper 2008 marks the release of the first-ever truly automatic defragmenter. Through the use of InvisiTasking technology, Diskeeper 2008 defragments on the fly, in real time with no drain on system resources and will make your system run faster and more reliably than it ever has before. Fragmentation-related problems such as slowdowns, long waits, freeze-ups, crashes and failures will be a thing of the past.
Your PC will run better, faster and more reliabily with Diskeeper installed – period!
Breakthrough Technology!

InvisiTasking™ —InvisiTasking is the foundation for up-to-the-moment defragmentation that does not drain system resources. The cutting-edge InvisiTasking technology monitors resources and makes certain only unused, untapped resources are drawn on to defragment your system. Systems always run at peak performance, even when Diskeeper is solving fragmentation.

Exclusive!

Real-time defragmentation —Handle fragmentation as it occurs, providing maximum speed and performance at all times!

NEW!

Complete file and

free space

defragmentation —Defragment in the most extreme of conditions—even if your systems have as little as 1 percent free space available or if a file is split in millions of fragments, Diskeeper 2008 will restore lost performance and protect against system errors.

NEW!

"Defragmentation Intelligence" enhancements —Diskeeper monitors and analyzes each drive, then chooses a defragmentation strategy specific to the needs of that drive. Every drive is defragmented using the best method possible.

NEW!

Frag Shield™ 2.0 —boosts reliability and availability by automatically preventing crash-inducing fragmentation of critical system files.

Exclusive!

I-FAAST™ 2.0 (Intelligent File Access Acceleration Sequencing Technology) automatically boosts access speeds for the most commonly used files.

NEW!

Volume Shadow Copy Service (VSS) Compatibility mode —Diskeeper works intimately with the automatic backup system already on your PC. VSS compatibility mode means, Diskeeper does not damage your ability to recover lost files and does not take up valuablefree space with unnecessary file information.

BOOT-TIME MODE

safely performs Microsoft®-recommended defragmentation of critical system files.

Network

Management Support —control Diskeeper settings and functionality via Diskeeper Administrator edition or Group Policy.
(Registered Repack 26 June 08)