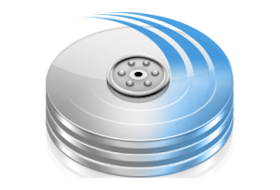 Diskeeper® 2011 EnterpriseServer performance software is essential for the high capacity and mission critical server. It is the only solution specifically designed to restore and maintain performance and reliability of large servers, including SANs, RAID arrays and NAS.
Servers that must be kept on line with volumes up to 20TB and millions of fragments can only achieve peak performance 24/7 with Diskeeper 2011 EnterpriseServer. Now, with IntelliWrite™ preventing most fragmentation before it happens, the massive I/O traffic enterprise servers must process go directly to productivity, not writing fragmented files onto disk. As a result, server life is extended by years, energy and cooling costs are significantly cut.
New IntelliWrite® fragmentation prevention technolog
---
Boosting system performance to a level that speeds up a corporation is not possible without also increasing operating efficiency. At the deepest level of system activity, how data is written and retrieved is the most basic level of I/O utilization. Done incorrectly, it can be the most significant factor in I/O waste. Files are written in fragments to the disk and the amount of fragments accumulates fast, causing read/ write speeds to decline quickly. IntelliWrite writes files contiguously to the disk and intelligently manages free space, preventing most fragmentation before it can happen. Combined with InvisiTasking, there are zero resource conflicts.
IntelliWrite is the only technology that can prevent fragmentation on thin provisioned disks without requiring movement of any data and consequent increases in thin provisioned storage. IntelliWrite provides the benefit of a largely fragment-free OS file system without any negative consequences for thin provisioned storage, thus providing a peak performance level.
New! InvisiTasking®
---
This exclusive technology can now use more idle resources faster for background optimization routines on even the busiest systems – with absolutely no intrusion on active system resources.
Terabyte Volume Engine®
---
Terabyte Volume Engine technology is specifically engineered to rapidly defragment volumes with hundreds of thousands of files.
NEW! Instant Defrag™ engine.
---
For the first time ever, no newly fragmented files can slow performance, because Instant Defrag immediately defrags those files before they can be read. Instant Defrag is a new intelligence that understands how your files are used and ensures they never have to be read in fragments. Combined with IntelliWrite, every system runs at peak performance 24/7 regardless of workload. No system has ever been able to do this before!
NEW! Efficient Mode.
---
In addition to an extensive defragmentation mode, Efficient Mode offers the greatest net gain in system I/O resource savings ever available. It is smart enough to know what fragmentation is a problem and immediately targets and eliminates only fragmentation that directly affects system performance.
NEW! Free space consolidation engine.
---
This new and advanced engine swiftly consolidates free space and tightly integrates with Instant Defrag to handle new fragmentation as soon as it is created.
Intelligent File Access Acceleration Sequencing Technology
---
IFAAST improves file access and creation an average 10%-20% beyond the benefits gained with defragmentation alone, by optimizing placement of your most frequently accessed data.
Leave fragmentation-based lags and crashes on Windows server systems in the dust – even when demand is at its absolute highest! Zoom into the future of network maintenance with Diskeeper 2011 Server edition.
10 March 2012 – I just change back to older version that is working. I will stop update this diskeeper 2011 until any other new version 2012 maybe.
(Cracked Registered Silent Repack)
Diskeeper 32Bit
Diskeeper 64Bit