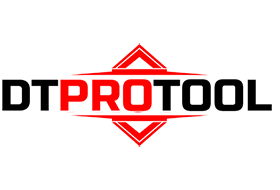 Phone repairing tool…
MEDIATEK TAB
Auto Port Finder
ADB Port Choose
Read Info
Write/Download – (Flash Mode)
Connect Button
Use High-Speed Port Option
Format All – Download
Motorola (G8 play/OneMacro) erase OK
SLB2 Protocols enable
Format/ID/FRP
REPAIR IMEI TAB
IMEI 1 Box
IMEI 2 Box
Format Wipe
Format /Wipe II
Exec Command/W
Security and Detect Button
Read ADB Info
Repair/Sec
TIPS:
Please Remove SIM CARD From device before starting
Phone ROOTED or ENG Firmware installed
Bootloader reset use – Format/Wipe
WARNING:
Before you begin, please read the following carefully
This tool is designed to repair IMEI for devices in which the original IMEI was
corrupted or damaged.
Be aware that modifying or changing IMEI is illegal in some countries.
pro Team does not take assume any responsibility for any damage incurred, or any breaking of laws.
due to usage of this software.
By using this software, you are consenting that you alone assume any legal or
monetary damage
incurred.
USE AT YOUR OWN RISK
FACTORY TAB
MediaTek Signed Devices
ADB Selection
Operation Box:
Read Device Information
Write Device Partition
Write Factory/DownGrade
Read Device
FRP Reset
Repair IMEI
Payment Massage Remove
What's New DT Pro MTK Software 2.0.0.0.611?
Pocophone M2 -Auth Support Ok… -World First
pocophone C3 [Angelica]… -World First
redmi 9C
redmi 9C NFC
redmi 9 India [cattail] -World First
Security Dissable|NVWipe Files
downgrade/Write +Format
New features and improvements:
MT6739 Auth…
MT6765 -New Boot… DA and XML Setting Sp -World First
How To Use DT PRO TOOL MTK Module?
Welcome to DTPRO2, read Operation Manuals Carefully, please!!!
How to enter MTK Flash Mode
Method 1: Power Off, press Vol- and connect USB Cable (or Vol+)
Method 2: power Odd, Connect USB Cable (or take off Battery)
Method 3: View Testpoint, Short-Connect test point, and Connect USB Cable
Method 4: Connect USB Cable and Short-Connect test point (take off Battery)
How to Unlock Bootloader Huawei MTK Devices
1. Select Scatter from Huawei Security
2. Select Correct Download-Agent
3. Select Correct Authentication File (Only if Necessary)
4. Start Operation
Remark: Special thanks to GautamGreat (TSRh).
(Installer with loader) x86