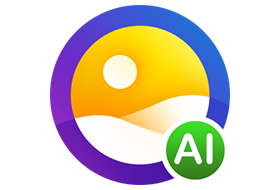 DVDFab Photo Enhancer AI is the ultimate tool for making photos look better. Utilizing deep convolutional neural networks that are trained with millions of professionally enhanced samples, Photo Enhancer AI can upscale pixelated photos without losing quality. It can also apply cartoon effects to photos, reduce noise in photos without losing detail, sharpen photos that are blurry, as well as colorize black and white photos. Don't spend hours tweaking photos one by one – use Photo Enhancer AI and experience next-level photo enhancement technology.


Waifu
Upscale 2D/3D anime images up to 40x without losing any quality.
Cartoonize
Apply cartoon effects to the photos in your gallery, and turn your shots into pop art.
Colorize
Turn black and white photos into color photos using fully automated, amazing AI technology.
PhotoPerfect
With one click, you can optimize your photos into amazing DSLR camera quality.
Enlarge
Upscale images by up to 40x the original size without losing any quality.
Denoise
Remove noise from photos to enhance image clarity and definition.
Sharpen
Fix blurry images, sharpen edges, and add more detail to make photos come to life.
System Requirements:
Operating System: Windows 10 (64 bit only)
Required RAM: Minimum 8 / Recommended 16GB
To process image in CPU mode:
Minimum: Intel CPU from 2015 onwards(4th generation) / AMD CPU from 2016 onwards
Recommended: Intel i7 (7th generation) or greater(4GHz and above) / Ryzen 7 or greater (4GHz and above)
To process image in GPU mode:
Minimum: Nvidia 750Ti (GPU Compute 3.5) or above at least 2GB of VRAM / GCN 1.0, such as HD 7750
Recommended: Nvidia RTX series or above with 6GB or more of VRAM / RX 500 Series, such as RX 560, RX 570
Removed: 5 picture limit, authorize option and stops it going to the website when the trial date is over.
"Trial User" as username in License Info window, just ignore.
Thanks to BGD release
(Cracked Silent Install Repack) x64