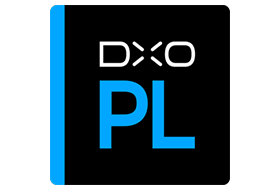 DxO PhotoLab (formerly DxO OpticsPro) is the award winning RAW conversion software for Mac and PC. It automatically corrects optical flaws, extends dynamic range, and seamlessly removes digital noise from images.
DxO PhotoLab 3's new HSL (Hue, Saturation, and Luminance) Tool is an exciting and superbly visual way to manage color. It can help you produce more creative and natural-looking images. The new DxO ColorWheel is a fantastic new color adjustment tool. You can use it to select color ranges from eight separate channels, including orange and purple.
The DxO ColorWheel can fine-tune color values, select replacement colors, and it can even adjust transitions and tints for truly distinctive effects. The new Uniformity Slider helps you standardize color variations within a specific range. The Saturation and Luminance Sliders now work independently of each other, making them perfect tools for converting color to black and white without the use of complex masks. The new tools are ideal for partially desaturating images.
DxO PhotoLab 3 rounds out the software's existing filters and image processing tools with the new PhotoLibrary feature. The PhotoLibrary makes sorting and organizing images a cinch. Instantly locate the photos you're searching for thanks to the dynamic interpretation search function, which suggests relevant results on the fly.
DxO PhotoLab Features:
DxO Smart Lighting
Use the full range of your sensor by revealing new details in underexposed or overexposed areas in your RAW files. Even with significant backlighting. Adjust the effect to suit your taste and your vision for the balance between light and dark.
In addition, the Selective Tone tool lets you independently adjust different brightness ranges ranging from the darkest to the brightest levels. It gives you more freedom and precision when lightening shadows or recovering details in bright areas.
Spot Weighted Corrections
With Spot Weighted Corrections, you can adjust your corrections depending on the areas of interest in your photos, such as faces.
DxO Smart Lighting analyzes and accounts for these areas before applying corrections to the entire image. As a result, your backlit portraits will look brighter while still looking natural.
DxO ClearView Plus local contrast optimization
DxO ClearView brightens the horizon in your images by removing any haze from your landscapes or smog from your urban photos. This exclusive feature increases local contrast after thoroughly analyzing the colormetric components of your image. This technology makes your image more radiant without creating a halo effect around drastic transitions.
DxO PRIME – the ultimate denoising technology
Push your equipment to the limit thanks to DxO's industry-leading denoising technology, DxO PRIME. Remove noise from your high ISO images without loosing any details or colors.
The DxO PRIME technology, which is often imitated but never equaled, lets you capture the intimate ambiance of a jazz concert, soft bokeh effects when taking portraits, and the majesty of a starry night, even if you use very high ISO values. The technology has even been optimized to process RAW files at high speed. The greater the sensitivity, the more time you save.
Unparalleled optical corrections and Tailor-made lens profiles
During the 15 years DxO has been active, over 42,000 lens/camera combinations have been precisely analyzed in DxO laboratories. Their characteristics have been thoroughly studied to understand how these chains affect the image and to develop corrective profiles specifically for your equipment. Optical flaws like a lack of sharpness, vignetting, chromatic aberrations, and distortion are automatically and effectively corrected.
Unrivaled U Point technology for perfect local adjustments
U Point selection assistance technology is fully integrated with DxO PhotoLab via its multi-setting equalizer interface. That allows you to make intuitive and effective local adjustments to complement the software's automatic corrections.
All you have to do is select a point of interest and add a Control Point. DxO PhotoLab intuits what you want and automatically and intelligently extends your selection to areas that share the same characteristics within an adjustable radius. Your adjustments will only be added to the specific places you want.
Local Adjustments Masks Manager – NEW!
Applying Local Adjustment Masks to photos is now easier than ever with the new DxO PhotoLab 3. A special new palette lists the local adjustments that have already been applied to your image. With one click you can see all the settings for the local edits applied. You can choose to display the adjustments or else hide them instantly as a Photoshop Mask. All with a single click.
Inverts Adjustment Masks – NEW!
The Local Adjustment Masks feature is extremely flexible and non-destructive, enabling you to flex your creative muscles fearlessly. With the new Opacity slider, you can adjust exactly how much your local edits show, all without going back to adjustments. There's also a brilliant new function that inverts adjustment masks with just one click. It makes this an even more versatile and creative tool.
Graduated Filter
Apply Graduated Filters to balance the exposure in your image, add depth to the sky, or draw the eye to your subject by darkening or blurring surrounding areas. Just like the Control Points used with U Point technology, you can also use the multi-setting equalizer.
Brush
The Brush tool lets you create a retouching mask and correct a specific area with a high degree of precision by adjusting its opacity. The Automatic Mask can even automatically detect colors that are similar to the ones you initially selected.
Automatic Repair
The smart Automatic Repair tool replaces these elements with a matching area in the image, such as a part of the sky or sand.
Redesigned Repair Tool with a new Clone Mode – NEW!
There will always be something in a photo you might want to erase. For example, a bird, a person, or a piece of rubbish. DxO PhotoLab 3 can make them disappear with the redesigned Repair Tool, with big improvements to the 'Repair' mode and a brand new 'Clone' mode.
The Repair mode works as a retouching brush. That samples pixels from one part of an image for you to use in an area you want to reconstruct or repair. It's the perfect way to cover up unwanted objects and it adjusts pixels to match the color and lightness levels of the area you're repairing. You can manually select the areas and even use another image as your source.
The brand new Clone mode is the ideal way to replace areas of an image with an exact copy of another part of a photo. You can adjust Opacity and Feather settings in both modes. That makes repairs look completely natural without harsh edges or visible transitions.
Changes in DxO PhotoLab 3.0.1:
You can install PhotoLab now only in an empty directory on a local hard disk. (We have added this information in a message seen during installation.)
Fixed an "expired demo" message when first launching the trial version of the application.
You can now correctly move the main PhotoLab window between two displays with different resolutions (HD and UHD).
Minor bug fixes.
System Requirements:
Microsoft Windows
Intel Core 2 or AMD Athlon 64 X2 or higher (Intel Core i5 or higher recommended)
4 GB of RAM (8 GB recommended)
4 GB or more of available hard-disk space
Microsoft Windows 8.1 (64-bit), or Windows 10 version 1607 or higher (64-bit)
DirectX 9.0c-capable system
OpenCl 1.2-capable graphic card with 1GB of video memory to handle OpenCL acceleration
(Cracked Silent Repack)