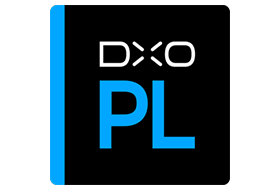 Produce RAW and JPEG images with the best image quality, effortlessly: DxO PhotoLab provides a complete set of smart assisted corrections that you can manually fine-tune at any time. Take control on every aspect of your photos: effectively remove noise, get rid of light constraints, recover color details, apply sophisticated optical corrections, and enhance details.
Unparalleled image quality
DxO's unique DeepPRIME denoising and exceptional color science raise the bar for RAW processing.
Legendary optical corrections
Market-leading corrections built on 20 years of research, giving you sharper images, free of imperfections.
Innovative creative tools
Master color and tone with powerful, creative editing tools that you won't find anywhere else.
Intuitive local adjustments
With DxO's exclusive U Point™ technology you can make targeted edits without tricky masks.
Powerful photo management
Search and sort your photos with simple, effective tags, keywords, and project hierarchies.
New features in DxO PhotoLab 6
– Introducing DxO Wide Gamut working color space: Harness the potential of the latest printers and monitors
with DxO's new color space. Avoid clipping in highly saturated areas and ensure accuracy across your
workflow. Easily switch between the legacy color space (for all images coming from previous versions of DxO
PhotoLab) and the new DxO Wide Gamut working color space (for your new images loaded in DxO PhotoLab
6);
– New Soft Proofing mode: For beautiful, accurate reproduction, whatever the screen or print type. Preparing
your images for different output has never been easier. Achieve accurate color at every stage of your
workflow;
– New DeepPRIME XD denoising option: Alongside DeepPRIME, DeepPRIME XD adds another level of
performance when required. Expect less noise, more detail and smoother bokeh;
– New ReTouch tool: The brand-new ReTouch Tool gives you unprecedented control when cloning and
repairing. Rotate, flip, or transform source points, and edit source areas for absolute precision;
– New nested Projects: Organize your virtual collections of images more efficiently with the new hierarchy of
Projects. Create Projects and groups of Projects and simply organize them by drag-and-drop;
– Crop tool improvement: You can now rotate your images when in Crop mode;
– Embedded Perspective tools: Perspective correction tools (keystoning) are now natively available in the ELITE
version;
– New Color labels support: Identify, classify, and cull your images more easily with the new Color tags;
– New Exif & IPTC fields: For complete metadata management;
– Keyword tokens improvement: Keyword tokens now show the full hierarchy if children have the same name;
– More than 77,000 camera/lens combinations are now available.
System Requirements
Minimum system configuration
• Any CPU supporting SSE 4.1
• 8 GB RAM
• 4 GB available disk space
• Microsoft® Windows® 10 version 20H2 or higher (64-bit, and still supported by Microsoft®)
Recommended system configuration
• Intel® Core™ processor with 6 cores or better, or AMD Ryzen™
• 16 GB RAM
• 6 GB available disk space
• NVIDIA RTX™ 2060, AMD Radeon™ RX 6600 or better with latest driver
Thanks to flash13 (nsane) sharing
(Cracked Silent Install Repack) x64
(Installer) x64
(Patch)