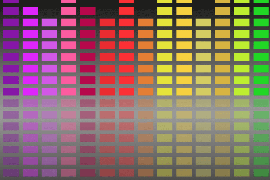 Music quality on PCs has improved over the years, thanks to advancements in the audio features of desktop operating systems like Windows. Nevertheless, many users still resort to equalizers to gain an extra boost in sound performance.
EqualizerPro includes a bevy of nifty features that offer premium sound quality.
These include the following:
10 band equalizer: With the 10 band equalizer you have more control over tone and pitch. Play around with the bands, moving them up and down, and get a feel for the effect they make on the sound. A small adjustment can have a major impact. This is just one of the reasons why EqualizerPro is considered by many to be the best music equalizer around.
Bass boost effect: Bass boost is an audio effect that amplifies low frequencies of the sound. Enhance your bass tone without masking it, providing for a smooth clean boost.
20+ equalizer presets: EqualizerPro comes with over 20 pre-programmed presets, specially designed for popular listening modes. You will find the common "Rock" or "Jazz" presets for example, as well as unique presets such as "Vocal Booster".
Custom presets: Create custom presets to use with your different programs. We all have different preferences when it comes to listening to music, watching movies, or playing games on your PC. Make unique presets and save them for later use.
Preamp volume control: Using this single band, you can boost low tones and enhance the overall audio output without the need to adjust each band separately.
Easy on/off switch: With the user friendly and easy-to-use design of EqualizerPro you can easily toggle the program on and off according to your needs.
You can use the EqualizerPro with various programs, including Pandora, Skype, and Microsoft Windows Media Player.
Requirement : Windows 7, 8, 8.1 and Windows 10.
Remark: Respect goes to lili TSRh…
(Installer with crack) x86 x64