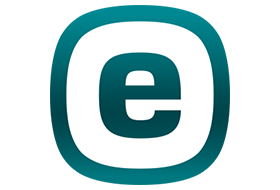 ESET Endpoint Security 8 represents a new approach to truly integrated computer security. The most recent version of the ThreatSense® scanning engine, combined with our custom Firewall and Antispam module, utilizes speed and precision to keep your computer safe. The result is an intelligent system that is constantly on alert for attacks and malicious software endangering your computer.
ESET Endpoint Security 8 is a complete security solution produced from our long-term effort to combine maximum protection and a minimal system footprint. The advanced technologies, based on artificial intelligence, are capable of proactively eliminating infiltration by viruses, spyware, trojan horses, worms, adware, rootkits, and other Internet-borne attacks without hindering system performance or disrupting your computer.
ESET Endpoint Security 8 is primarily designed for use on workstations in a small business environment.
In the Using ESET Endpoint Security by itself section you can find help topics divided into several chapters and subchapters to provide orientation and context, including Download, Installation and Activation.
Using ESET Endpoint Security with ESET PROTECT in an enterprise environment allows you to easily manage any number of client workstations, apply policies and rules, monitor detections and remotely configure clients from any networked computer.
The Common Questions chapter covers some of the most frequently asked questions and problems encountered.
Features and benefits
Redesigned user interface

The user interface in this version has been significantly redesigned and simplified based on the results of usability testing. All GUI wording and notifications have been carefully reviewed and the interface now provides support for right-to-left languages such as Hebrew and Arabic. Online Help is now integrated into ESET Endpoint Security and offers dynamically updated support content.

Antivirus and antispyware

Proactively detects and cleans more known and unknown viruses, worms, trojans and rootkits. Advanced heuristics flags even never-before-seen malware, protecting you from unknown threats and neutralizing them before they can do any harm. Web access protection and Anti-Phishing works by monitoring communication between web browsers and remote servers (including SSL). Email client protection provides control of email communication received through the POP3(S) and IMAP(S) protocols.

Regular updates

Regularly updating the detection engine (previously known as "virus signature database") and program modules is the best way to ensure the maximum level of security on your computer.

ESET LiveGrid®
(Cloud-powered Reputation)

You can check the reputation of running processes and files directly from ESET Endpoint Security.

Remote management

ESET Security Management Center allows you to manage ESET products on workstations, servers and mobile devices in a networked environment from one central location. Using the ESET Security Management Center Web Console (ESMC Web Console), you can deploy ESET solutions, manage tasks, enforce security policies, monitor system status and quickly respond to problems or threats on remote computers.

Network attack protection

Analyses the content of network traffic and protects from network attacks. Any traffic which is considered harmful will be blocked.

Web control (ESET Endpoint Security only)

Web control lets you block webpages that may contain potentially offensive material. In addition, employers or system administrators can prohibit access to more than 27 pre-defined website categories and over 140 subcategories.
What's new in this version?
Secure browser
•protects a web-browser against other processes running on the computer
•zero-trust approach and assumes that the computer or its protection capabilities are compromised or insufficient and does not allow to tamper with the browser's memory space and consequently with the content of the browser window
•is not active by default so that administrators have enough time to leverage the potential in their security policies
WMI and full registry scan
•improving the registry scanning that can discover and eliminate malicious references or dangerous content anywhere in the registry or WMI repository
•the inspection can take some time; these scan targets need to be selected for all on-demand scans, even for the "in-depth" scanning profile
Micro Program Component Update (Feature update)
•a smart solution to reducing maintenance of ESET Endpoint Security to a bare minimum
•MicroPCU can wait for a reboot for weeks
•does not reinstall the product with all downsides like deregistering from the system during the process, including configuration transfer
•downloads less data (differential update)
•comes with a friendly or completely suppressible reminder for the user and is compatible with managed networks
Security and stability updates
•security and stability updates will be distributed automatically to supported versions (7.x and newer), which contain only essential modifications that will be documented with absolute transparency in remarkable change logs
This release comes with various bug fixes and performance improvements.
System requirements
For seamless operation of ESET Endpoint Security, the system should meet the following hardware and software requirements (default product settings):
Processors Supported
32-bit (x86) processor with SSE2 instruction set or 64-bit (x64) processor, 1 GHz or higher
Operating Systems
Microsoft® Windows® 10
Microsoft® Windows® 8.1
Microsoft® Windows® 8
Microsoft® Windows® 7 SP1 with latest Windows updates (at least KB4474419 and KB4490628)
Windows XP and Windows Vista is no longer supported.
Version 8.1.2037.9
Fixed: Security vulnerability CVE-2021-37852 [CVSS 7.8] – reported externally

Remark:
24 September 2021 – Update without host block …Thanks to drdrbor IIII (tshr trick) 
(Registered Silent Install Repack) 20/12/2024

x86
x64