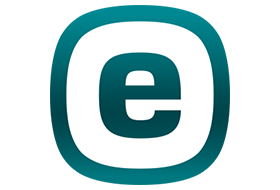 ESET File Security is an integrated solution specially designed for the Microsoft Windows Server environment. ESET File Security delivers effective and robust protection against various types of malware and provides two types of protection: Antivirus and Antispyware.
Key Features
The following table provides a list of features that are available in the ESET File Security. ESET File Security supports most editions of Microsoft Windows Server 2008 SP2, 2012, 2016 and 2019 in standalone and clustered environments. In larger networks, you can use ESET Security Management Center to remotely manage ESET File Security.
True 64-bit product core
Adding higher performance and stability to the product core components.
Anti-Malware
An award-winning exlink and innovative defense against malware. This leading-edge technology exlink prevents from attacks and eliminates all types of threats, including viruses, ransomware, rootkits, worms and spyware with cloud-powered scanning for even better detection rates. With a small footprint, it is light on the system resources not compromising its performance. It uses layered security model. Each layer, or a phase, has a number of core technologies. Pre-execution phase has technologies such as UEFI Scanner, Network Attack Protection, Reputation & Cache, In-product Sandbox, DNA Detections. Execution phase technologies are Exploit Blocker, Ransomware Shield, Advanced Memory Scanner and Script Scanner (AMSI), and Post-execution phase uses Botnet Protection, Cloud Malware Protection System and Sandboxing. This feature-rich set of core technologies provides an unrivaled level of protection.
OneDrive scan
This is a new feature added possibility to scan files placed in OneDrive cloud storage. For Office 365 business account.
Hyper-V scan
Is a new technology that allows for scanning of Virtual Machine (VM) disks on Microsoft Hyper-V Server exlink without the need of any "Agent" on the particular VM.
Rules
The rules enables administrators to filter unwanted emails and attachments based on company's policy. Attachments such as executables, multimedia files, password protected archives, etc. Different actions can be performed with filtered email messages and their attachments, for example quarantine, delete, send notification or log to events.
ESET Dynamic Threat Defense (EDTD) exlink
ESET Cloud-based service. When ESET File Security detects suspicious code, or behavior, it prevents from further threat activity by temporarily putting it into the ESET Dynamic Threat Defense quarantine. A suspicious sample is automatically submitted to ESET Dynamic Threat Defense server for analysis by advanced malware detection engines. Your ESET File Security then receives a result of the analysis. Suspicious file is dealt with depending on the result.
ESET Cluster
ESET Cluster allows for management of multiple servers from a single location. Similar to ESET File Security 6 for Microsoft Windows Server, joining workstations to nodes will offer additional automation of management due to the ability to distribute one configuration policy across all cluster members. The creation of clusters themselves is possible using the node installed, which can then install and initiates all nodes remotely. ESET server products are able to communicate with each other and exchange data such as configuration and notifications, as well as synchronize data necessary for proper operation of a group of product instances. This allows for the same configuration of the product for all members of a cluster. Windows Failover Clusters and Network Load Balancing (NLB) Clusters are supported by ESET File Security. Additionally, you can add ESET Cluster members manually without the need for a specific Windows Cluster. ESET Clusters work in both domain and workgroup environments.
Automatic exclusions
Automatic detection and exclusion of critical applications and server files for smooth operation and performance.
Processes exclusions
Excludes specific processes from Anti-Malware on-access scanning. Anti-Malware on-access scanning may cause conflicts in certain situations, for example during a backup process or live migrations of virtual machines. Processes exclusions help minimize the risk of such potential conflicts and improve the performance of excluded applications, which in turn has a positive effect on the overall performance and stability of the whole system. The exclusion of a process / application is an exclusion of its executable file (.exe).
eShell (ESET Shell)
eShell 2.0 is a command line interface that offers advanced users and administrators more comprehensive options to manage ESET server products.
ESET Security Management Center
Better integration with ESET Security Management Center including the ability to schedule On-demand scan. For more information, see ESET Security Management Center Online help exlink.
Component-based installation
Installation can be customized to contain only selected parts of the product.
What's new
ESET File Security introduces the following new features:
•True 64-bit product core
•OneDrive scan
•ESET Dynamic Threat Defense (EDTD) exlink
•ESET Enterprise Inspector exlink support
•ESET RMM
Types of protection
There are two types of protection:
•Antivirus protection
•Antispyware protection
Antivirus and Antispyware protection is one of the basic functions ESET File Security product. This protection guards against malicious system attacks by controlling file, email and internet communications. If a threat is detected, the Antivirus module can eliminate it by blocking and then cleaning, deleting or moving it to Quarantine.
Version 7.1.12010.0
Fixed: Product activation using administrative account via eShell
Fixed: Scheduled product module updates might stop executing after product upgrade between version 6 and 7
Fixed: Obsolete registry entries of network attack protection module can block product upgrade process
Fixed: Under certain circumstances eShell can crash on servers without GUI (Server Core)
Credit to Joujou trick…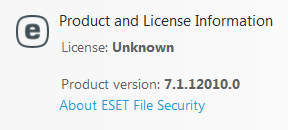 Remark:
 21 June 2020 – Release for Windows Server 2008, 2012, 2016 and 2019. Not really tested on server machine. Please comment if it is working or not.
(Activated Silent Install)
x86
x64