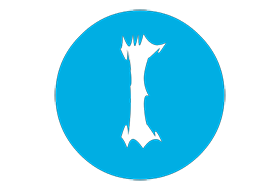 EximiousSoft Vector Icon is a powerful Icon creation tool. You only need to perform a few simple mouse clicks, Vector Icon can output icons in any format. It builds icons based on vector design concepts, so support for vector format icon output is undoubtedly the best.
It supports vector formats including SVG, SVGZ, PDF, PS, EPS, EMF, WMF, etc.
Vector Icon also supports the production of icons in raster format, and supports all popular formats such as ICON, PNG, BMP, JPG, TIFF, PSD etc. The size of the icon can be a standard size or a customized size. The output icons in Window ICON Format is fully compatible with Win Vista/ Win 7/ Win 8/ Win 10. The PNG format icons can be widely used on Linux/Unix, Android, IOS, Windows Phone and other platforms.
Provides Numerous Icon Sets
EximiousSoft Vector Icon provides a large number of Icon Sets. Each Icon Set has a different purpose or style. Each of the icons is carefully designed by the EximiousSoft Team and saved in the icon library in vector format. The icon library is placed on the EximiousSoft cloud server and will be updated and added new icons from time to time. In addition, EximiousSoft Vector Icon also provides more than 5000+ high-quality graphics locally. They are classified according to industries or uses. You can drag it into the current design view as needed, and then adjust the size and position of the graphic. After coloring, it becomes a very cool icon. Use EximiousSoft Vector Icon to make your design work extremely simple and convenient.
Create and Edit Vector Icons
Vector Icon is a powerful vector graphics editor that provides a complete set of tools to edit icons.
Support icons to be exported into files in vector formats such as SVG, SVGZ, PDF, PS, EPS, EMF, WMF etc.
Product Raster Format Icons
Allows to export icons in standard or customized sizes as Windows Icon, PNG, BMP, TIFF, PSD, JPG, GIF and other formats files.
Icon Files are allowed to contain multiple images of different sizes. Each image can contain alpha channel.
Numerous Icon Sets
Vector Icon provides a huge number of icon sets. Each icon in it is carefully designed by the EximiouSoft team.
Each icon is saved on EximiousSoft's cloud server within vector format. All icons in the library will be updated from time to time, and new icons will be added.
5000+ Pre-designed Graphics
Vector Icon provides more than 5000 vector graphics of the highest quality. They are divided into more than 70 categories according to their own characteristics for users to find.
Every graphic is easy to browse and discover, drag and drop to add it to the design view.
Import & Export & Convert
Support for importing vector graphics formats such as: SVG, SVGZ, PDF, AI, EMF, WMF, CDR, CDT, VSD, VSDX etc.
Support for importing raster image formats such as: ICON, PNG, JPG, GIF, TIFF, TGA, CUR, ANI, TGA, PCX, PSD, etc.
Fill & Stroke
Each drawing element can be filled with solid color, gradient colors, a pattern or an image.
Each drawing element can be stroked with solid color, gradient colors, a pattern or an image while be applied with different dash, pen width styles.
Thanks to UZ1 release
May detect as false positive…. Disable and bypass the folder…
(Cracked Silent Install Repack) x86