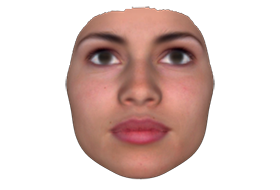 FaceGen Artist Pro – Create faces for Daz Studio (replaces FaceGen Exporter). Create a face from one or more photographs (or at random). Edit by ctrl-clicking and dragging, or with sliders for age, race and gender, and much more.
Pro Features:
– Daz Genesis 1 mesh
– Daz Genesis 2 Female and Male meshes
– No logo on face
– Daz Genesis 3 Female and Male meshes
The easy way to create realistic faces
– 3D human faces & heads from 1 or more photographs or at random
– Adjust age, race, gender and 150 other controls
– Meshes for animation, 3D printing and use with other software
System Requirements:
– 32-bit or 64-bit Windows 7,8,10,11 is recommended.
(Cracked Silent Install Repack) x86
(Cracked Silent Install Repack) x64