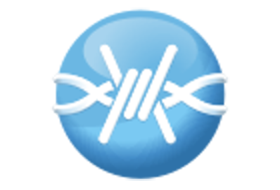 FrostWire is an open source, peer-to-peer file sharing program for the BitTorrent protocols. Above all, it is free program, and you can run it on any computer with an internet connection. FrostWire uses very little minimum system requirements.
Join millions of other file sharers and download unlimited music, movies, and games. A large variety of files you will find on FrostWire, and searching for them is quick and easy. Never again pay for a service that could be dirt cheap. – if it weren't being run by profiteering gluttons.
This application is written in Java. Gnutella support was dropped entirely, and now FrostWire only uses the BitTorrent network. You can now use this program to send large files or entire folders to Colleagues, Friends and family.
FrostWire Features:
Completely Free and open-source
Send large files and folders
Firewall-to-firewall transfers
Turbo-Charged Download Speeds
Full featured BitTorrent support
Magnet Link compatible
SoundCloud compatible
Built-in Video Player
Wi-Fi sharing for Mac, PC, Android
Kindle Fire HD compatible
Internet Radio support
New Media Library and Audio Player
iTunes Integration
Max. speed network connections
Junk Result Filters
Friendly Online Chat Rooms
Proxy Support
No Spyware. No Adware. Guaranteed.
FrostWire performs a Smart Search upon the most relevant torrent search results. They come from BitTorrent search engines. That means it remembers every file contained by every torrent. It scans increasing greatly the chance to find what you are looking for, super fast.
Changes in FrostWire 6.9.10 Build 316:
Faster search results
Telluride build 25 with Python 3.11, faster web video searches
New BTDigg search engine
Search results cache now works with sqlite database
MPlayer 1.5.0 with FFmpeg snapshot and OpenSSL 1.1.1s
SoundCloud search fixed
Torrentz2 search fixed
New button on status line right corner to open settings screen
Old buttons to access settings screen from search results and library gone
SearchManager now has 2 executors, one for crawlers another for one off requests
Default audio/video player setting for Linux is mplayer
Misc screen bugfix for Linux
Removed defunct Zooqle
Removed audio player playlists along with H2 database dependency
Less threads, less memory usage, more thread pool reusage for background UI related tasks
Express VPN detection fixed for Windows
DEV: New SearchPerformer.isDDOSProtectionActive() logic used in unit tests
CI: jdk19 tests
CI: telluride tests do not run in CI
CI: all search performers have tests
Supported Operating systems:
Windows 10, 8, 7, Vista for Intel processors (64-bit only)
Mac OS X 10.11 (El Capitan) or later (64-bit)
Linux, Unix such as Solaris (64-bit)
Android 5.0 (Lollypop) or later