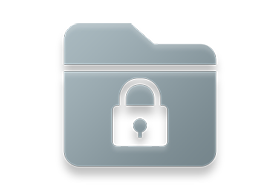 Why do you need Gilisoft File Lock Pro? No matter if you are a businessman, an employee, a student, or even a housewife, a computer can assist you in your routine work. You save your personal information, documents, and other similar sensitive stuff on your computer that can hurt you if they get compromised. With it you will never worry about data theft by malicious behavior and privacy leaks.
It is a Military Grade Encryption Tool for your files. Lock folders on internal hard drive, flash drive, external USB drive, thumb drive, memory card, pen drive, and network drive. Encrypt files, folders; Hide files folders and drives; Make files folders and drives read only; Password protect files folders and drives. Gilisoft File Lock Pro is available in Chinese, Czech, English, French, Italian, Japanese, Portuguese.

Exclusive Features of File Lock Pro
Hiding Files/Folders/Drives
Hide your private files/folders from local disk or external (USB) disk, completely invisible to anyone or any programs even under Windows Safe Mode. Make your private data unsearchable. All hidden files are never shown in search results.
Locking Files/Folders/Drives
Password protect any type files/folders on local disk or external (USB) disk, password protect a folder so all new files added become password protected also. Lock folder on USB with master password and client password.
Protecting Files/Folders/Drives
After protect the files/folders on local disk, people can read the write-protected files, but nobody can modify, delete (even shift delete), or rename it without password.
Folder/Disk Monitoring
Monitor a disk or a folder and its sub-folders when changing and writing or any operations or changes make by a user.
Locking LAN Shared Folder
Windows doesn't have a built in feature which allows you to lock access to a folder via a password. With GiliSoft File Lock Pro, you set passwords for your folder shared on network that limit access to them.
File Encryption/Portable Encryption
Encrypt files and folders into GFL format or EXE format file with AES encryption algorithm. You can open EXE encrypted files or folders on other computer.
File Shredder/Disk Wiper
File Shredder has been developed as fast, safe and reliable tool to shred your company files. It also has integrated Disk Wiper which uses shredding algorithm to wipe unused disk space.
Advanced Settings
Exclude List – There are system files or program you can not lock, you can use this exclude list to filter out them. You can use Program Log to view all history of operations.
Self-protection Mode
Nobody can uninstall this software without password and you can hide this program in Invisible Mode. When someone enters wrong password more than 5 times, it will send alarm notifications to your pre-defined e-mail and the unknown login will be temporarily banned.
Easy to Use
With it you can use one password to Protect File Folder & Drive. You can lock a file or folder with windows explorer context menu or simply dragging and dropping it into the program's main window. When forget password, you can find lost password with your pre-defined e-mail.
Thanks to AMPED keygen
(Installer with keygen) x86