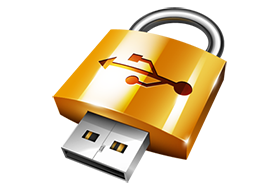 GiliSoft USB Lock – This is an easy and powerfull Endpoint DLP Suite that helps you to lock usb port,make dvd/cd burner read-only,block some websites,forbid some programs and disable more devices.
Features and Benefits:
• USB Block :
Disable reading from USB disks or disable writing to USB disks.
• CD Lock:
Disable reading from DVD/CD discs or making DVD/CD burner read-only.
• Website Lock :
Block accessing some websites.
•Programs Lock :
Block running some programs.
• Devices Lock:
Disable printer,moderm,com lpt ports,infrared,bluetooth,1394 ports.
• Alarm Notification :
If user enters wrong password more than 5 times,it will send alarm notifications to your e-mail .
• Ease of Use:
A very easy to use program with user-friendly interface.
•Hardware Compatible
Fully support Intel® Pentium D Dual-Core Processor and AMD Athlon™ 64X2 Dual-CoreProcessor;
(Installer with keygen) x86