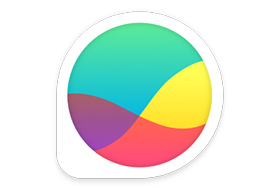 Instantly see who or what your PC is talking to on GlassWire's network monitoring graph, plus see what your PC may have connected to in the past.
Detect spyware, malware, badly behaving apps, and bandwidth hogs, then block their connections.
GlassWire warns you of network related changes to your PC, or unusual changes to your apps that could indicate malware.
Monitor other PCs on your network and get alerted when new unknown devices join your WiFi.
Network Data Usage Monitoring
Keep track of your data usage on your PC or mobile phone and get alerted before going over data limits.
Go back in time with GlassWire's network time machine to see what your PC was doing while you were away.
Get alerted every time a new app accesses the network, and block it if necessary.
See detailed network usage statistics broken down by IP/Host, app, network traffic types, and more.
Personal Firewall Software
Allow Deny Firewall
Turn on "Ask to connect" mode to allow or deny new app connections.
Set up custom firewall profiles for different scenarios.
See what IP addresses your apps are connecting to, and instantly see what countries those hosts are in.
System Requirements
Microsoft Windows 7, 8, 10 (x86,x64)
Intel Celeron 2GHz
1 GB RAM
Microsoft Windows 7, 8, 10 (x86,x64)
Intel Core 2 Duo or Faster Processor
4 GB RAM
Version 2.3.444 – (August 15, 2022)
Hash Full # 8FE97DEDF41521DDD2C294468F904F86974CF50BA185D180944EF9DF47A3ABF1
Hash Lite # 589AEA49B733F215C1E3433C6302F875719B4290599DA5423CAA2E9C1E858156
Menu show/hide are now animated.
Improved the accuracy of the IP address country resolving.
Fixed an issue causing unexpected deactivation of GlassWire.
Fixed taskbar icons and tooltip.
Fixed crash in incognito mode for some rare cases.
Updated copy/paste application wide.
Minor Bug Fixes.
Special thanks to bb2018 release to make this posible…..

Windows firewall services is needed to enable…
(Activated Silent Install Repack) x86