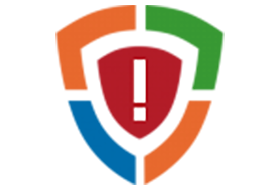 HitmanPro.Alert with CryptoGuard (Sophos Product) is an advanced, real-time protection and malware removal software. It has all the features found in HitmanPro, including a powerful, professional-grade virus cleaner.
The most traditional virus cleaners simply remove offending malware files. HitmanPro's deep scan and clean goes the extra mile by eradicating all traces and remnants of the malware that previous security software may have left on your computer. It will be like your computer was never infected in the first place.
Furthermore, HitmanPro.Alert stops brand-new, never before seen threats by proactively seeking out and analyzing suspicious behaviors and activities.
It goes beyond old-school antivirus to deliver advanced, real-time protection against the latest hacking, ransomware, program exploits, webcam spying, and online banking risks.
HitmanPro.Alert Features:
Advanced Malware Removal. Finds and removes all traces of known and new malware
PUA (Potentially Unwanted Application) Removal. Targets apps that are actually spyware, adware, and more
Advanced Real-Time Protection. Protects against new and developing malware, PUAs, and program exploits to prevent infection from the latest threats
Advanced Ransomware Protection. Stops all types of ransomware from encrypting your files and boot drive
Advanced Web Protection. Blocks phishing attacks and compromised websites for safe browsing and shopping
Online Banking Protection. Certified by MRG Effitas to secure banking on web browsers
Advanced Exploit Prevention. Prevents vulnerable programs from hacking to gain access to your system.
Privacy Protection. Blocks access to your webcam and microphone, and any attempts to monitor your keystrokes
Ransomware Protection
HitmanPro.Alert watches for ransomware-style behavior. Not just known ransomware, allowing it to catch brand new variants that other security software can't recognize. If a file gets encrypted, HitmanPro.Alert makes a backup file. HitmanPro.Alert recognizes this behavior as potential ransomware and stops the process. It then rolls back the encryption by replacing the encrypted files with the saved backups. Then removes the ransomware itself. HitmanPro.Alert also blocks unwanted encryption of the boot drive, another tactic used by hackers to get money. The program does all this automatically without the need for user interaction.
Prevents Program Exploits
HitmanPro.Alert adds an additional layer of security around vulnerable programs, watching for behavior that is malicious in nature. The found infections it promptly removes. HitmanPro.Alert then replaces infected Windows resources with safe, original versions. This prevents these programs from being exploited and used against the user.
Keeps Your Privacy
HitmanPro.Alert blocks unauthorized access to your webcam, keeping your private life private. It beefs up browser security and warns you if the browser has been compromised in anyway. It also encrypts your keystrokes, rendering keyloggers useless and keeping what you type safe. These advanced privacy features led MRG Effitas to award HitmanPro.Alert their Secure Online Banking certification.
Build 923 (2021-11-30)
Improved Game detection.
Improved LockdownLoadImage whitelisting.
(Activated)