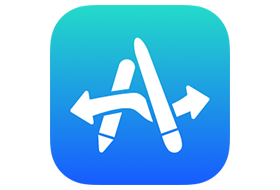 Got a new phone and want to transfer over all your apps with data at one go? Wish to move WhatsApp chats from your old Android phone to new iPhone, or the other way around? Hope to restore WhatsApp data from a Google Drive backup to iPhone, or from an iTunes backup without erasing existing data? Need to back up your WhatsApp or other apps, as well as app data? Changed your phone number and want to merge conversations from your old WhatsApp account into the new one? Easy peasy! You're now just one click away, with AppTrans.
Your Apps Go Wherever You Want, Smoothly and Securely
– Transfer WhatsApp and all your apps across iPhones and Android phones.
– Move WhatsApp chats & files without erasing any data on your target phone.
– Back up, restore, and transfer all or any apps & app data you want in 1 click.
– No need to jailbreak or root your phone. No risk of data loss or privacy leaks.
WhatsApp & All Your Apps, Go Straight from Phone to Phone
No matter you're moving from Android to iOS or vice versa, LG to Samsung, or iPhone 8 to iPhone 12, you can always take along all apps and app data, like WhatsApp chats, game saves, etc. No tedious backup and restore, they go straight from one phone to another. You can also decide what to transfer: all apps or the ones you want, both apps and their data, or just the data. You know what's better? If you've used WhatsApp on new phone for a while, chats from the old phone will be merged into current conversations. So you'll have a complete chat history.
Back Up Your Apps for Peace of Mind
Still feel the pain of losing WhatsApp chats? Or, the saved game progress that you put tens of hours into was missing? The best way to avoid such disasters is to make backups regularly. In fact, a backup brings you much more benefits. Apart from retrieving lost data, it also gives you a chance to reinstall the app that's no longer available in the app store. Don't like the new version of an app? Go back to the older version in a tap. You can migrate apps to a new phone in bulk by restoring the backup as well… App backups are vitally helpful for everyone, in many cases.
Restore WhatsApp & Other Apps Exactly as You Want
To give you a higher chance to get back lost data, AppTrans covers 3 types of backups: iTunes backup, Google Drive WhatsApp backup, and AppTrans backup. It even breaks the system restrictions to restore WhatsApp data from a Google Drive backup to your iPhone. You can preview data and files contained in backups, and then restore what you need exactly. All other content on your phone will stay intact, like photos, contacts, messages, etc. No risk of data loss.
Install IPA or APK Files to Your Phone with A Click
Need to install an app that's not available in the app store? AppTrans helps. As long as you have the IPA, APK, or XAPK files, you can install them on your iPhone or Android phone in a click. Conversely, you can also export favorite apps from iOS/Android devices to the computer. Each app with its data is saved in a separate folder. So, you can easily install them on other phones/tablets, even if they're removed from the app store. Or, roll back to the older version without a hitch, if you don't like the latest update.
Dual Authorization
To access Google Drive WhatsApp backups, your authorization from both Google account and WhatsApp account is required.
Two-Factor Authentication
AppTrans supports Apple's two-factor authentication to ensure you're the only one who can access your account.
SSL-256 Encryption
From the first moment you launch AppTrans, you're protected by SSL-256 encryption.
Genuine and Secure
All iOS and Android apps installed on your device are guaranteed to be genuine and secure.
Apple/Microsoft Certified Developer
Apple and Microsoft Certified Developer. 100% free of malware or other threats.
What's New
System Requirements
– Windows OS: Windows 10, 8, 7, 64bit
– iOS: iOS 14, iOS 13, iOS12, iOS11, iOS10, iOS9, iOS8, iOS7
– iPadOS: iPadOS14, iPadOS 13
– Android: Android 5.0 and above
– CPU (Windows): 1GHz (64 bit) or above
– RAM (Windows): 256 MB or more of RAM (1024MB Recommended)
– Resolution: 1024×768 display or above
– Computer Hard Disk Space: 500 MB or more free space
– Device Hard Disk Space: 800 MB or more free space
– Display Card: Accelerated 3D graphics – 64MB RAM
– Other Requirements: iTunes pre-installed in your computer
(Installer) x64
(Crack from MADARA)