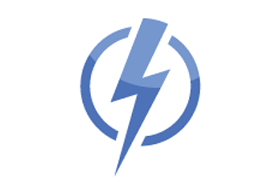 jv16 PowerTools is a PC System Utilities software that works by cleaning out unneeded files and data, cleaning the Windows registry, automatically fixing system errors and applying optimization to your system.

System Cleaner
System Cleaner is designed to scan your computer for temporary files, left-over files from software you have already uninstalled and even unnecessary system files that may clutter your system.
This system utility is also designed to do comprehensive registry sweeping. A common cause for computers running slow after extended use periods, which makes it a good practice to perform on a regular basis.
Common issues found on most systems include but are not limited to registry errors, file system issues, start menu and desktop items as well as temporary files.
During the scanning phase, no changes are made to your system. Everything found is collected into an easily read user interface that gets populated with all issues found.
Once the scan is completed, in the second part of this utility's operation, users take the matter into their own hands and decide either to clean all the recommended files or to edit what gets removed.
Internet Optimizer
There are many factors which can affect the speed of your Internet connection.
Luckily, with the help of Internet Optimizer, you can see improvements in just a few minutes, with little effort required.
Simply set the process off with a single click.
Once the tool has finished performing necessary benchmarks for your current Internet connection, a results overview will be displayed.
Before deciding if you would like to apply the suggested settings, our software will show the average DNS query speed improvement that can be obtained. then simply select your preferred DNS and apply.
In most cases, you can expect a speed improvement of 20% or more, however, this is highly susceptible on your Internet connection type, geographical positioning as well as overall hardware and software running on the benchmarked machine.
Software Uninstaller
Software Uninstaller does not just list the same software listed in the Windows Control Panel.
The tool digs even further by scanning your Windows registry and all your hard drives for data related to currently installed software and left-over traces of software you thought you had already uninstalled.
During the scanning process, no changes are made to your system.
The following screen displays the results and allows you to choose what you want to do about each particular piece of software.
Thanks to Warez_Down keygen
(Registered Silent Install Repack) x86